More Finy on the Web
Organizations I Care About
Red Sox Links
Red Sox Blogs
Blogs I Read
Tuesday, May 31, 2005
I Just Murdered A Forest
Ever had one of those projects just fall in your lap that, since you weren't prepared for it, end up screwing with your entire work day? I just spent 5 hours in our copy room, I missed lunch, and I must have killed an entire rainforest worth of trees and I now have 5 hours worth of work to catch up on.

I want the weekend back!
posted by FINY @ Tuesday, May 31, 2005


Book MEME
I've been tagged! Meegan over at Advice for Ladies tagged me with this MEME, so here goes:

1. Total Number of Books I've Owned:
There is absolutely no way to count. Some women dream of entire rooms filled with shoes? I dream of having a library in my apartment one day. I've got two overflowing bookcases in my apartment, plus all the books I've left back home in Rhode Island, I think it would be safe to say there are HUNDREDS of books in my possession at the moment.

2. Last Book I Bought:
Hmmm. Good question. It's been a while since I actually bought a book. I am a member of "Young People in Publishing" and am on an advanced reading list, so I get a lot of books for free in the mail. Some worth reading some not, but it definitely cuts down on my actually purchasing books.

3. Last Book I Read:
I finally read The Unbearable Lightness of Being. I've been trying lately to read all those books that everyone's read but I haven't. Next up, Crime and Punishment!

4. Five Books That Mean A Lot to Me:
The Mezzanine by Nicholson Baker. I absolutely adore this book. It's an interesting read and definitely not for everyone. Half of the story takes place in the footnotes (the narrator footnotes himself as opposed to speaking in a strictly stream of consciousness style). I've read this book at least twenty times now. The entire thing basically takes place in the time it takes the narrator to get from the bottom of the escalator to the mezzanine of his office building. Very little real plot, but I still can't get enough of this book.

The Malibu Stork Nightmares by Irvine Welsh. A very postmodern work consisting entirely of the narrators thoughts as he floats in a coma. Welsh's physical presentation is as impressive as the writing itself. As the narrator comes close to consciousness, the writing actually lifts UP the page.

Letters to a Young Poet Rainer Maria Rilke. This is such a cop out book for anyone aspiring to be a writer, but I love this book. It's simply the collection of Rilke's correspondence with a young man about his writing, but it's the one book that when I am down about my writing, or am blocked, or am just lost in a sea of those "what do I think I am pretending at" thoughts, I can just pick up an instantly be calmed.

The Inferno by Dante. A classic, clearly. The imagery in this one is really what gets me every time I read it. That and the fact that the social commentary included in each of the levels is still applicable today.

My signed copy of Property Of by Alice Hoffman. By all accounts (including mine) not the most highbrow literature ever, but I was obsessed with her writing in high school, and to get the chance to meet her in college and hear her speak, and sign my copy, propelled me even further into the love affair I've had with reading and writing than I already was.

5. Tag Five People for this Quiz:
Five, huh? Well, don't know how many of them will do it, but here goes.
Jack over at The Mind of BlackJack
Macca of That's Incredicrap!
And since she's a new reader (and one of the very few who have actually left a comment) Amy from Red Sox Bat Girl
And for the last two let's just say: anyone who reads because of RSN.net if you don't have a blog of your own, post a comment with your answers.
posted by FINY @ Tuesday, May 31, 2005


The Red Sox Bring People Together
What an amazing weekend. I started it off not having any plans. I was looking forward to a relaxing weekend in the apartment. Instead the weekend was filled with the following:

1. Hanging out with the Twin on Friday night at Boston 212 with my roommate and her boyfriend
2. Attending the 17-1 Red Sox / Yankees blowout on Saturday afternoon
3. Passing out cards for Boston 212 after the game and meeting a group of Rhode Islanders who eventually met us at the bar that night
4. Hanging out at Boston 212 for MANY hours, schooling a few friends at beer pong, meeting some great fellow Sox fans including two Jersey residents, a Philly resident and a Commander in the Navy from NH
5. Commander Biz taking 6 of us on a private tour of the JFK aircraft carrier Sunday morning which included access to non-public tour places such as the bridge of the ship (and of course skipping the three hour line)
6. Going out to lunch with Biz, a friend of mine, one of the owners of 212, and the NJ and PA Sox fan friends we had met the night before
7. Meeting everyone that night for the game.
8. Seeing Goldie Lookin' Chain last night. White Welsh rappers, just the funniest thing to see ever.

99% of this weekend was Red Sox related. It was fantastic. And to watch them demolish the Yanks from 20 rows behind homeplate was amazing. I plan on writing posts about various specifics from the weekend over the next few days, but I just had to get that out of my system.
posted by FINY @ Tuesday, May 31, 2005


Friday, May 27, 2005
Keep The Faith
To all the Sox fans out there right now lamenting the drop from second place to fourth that happened in a matter of hours last night, I have one thing to say:


It's a long season people. And if the miracle that was last season can happen, anything can.
posted by FINY @ Friday, May 27, 2005


Thursday, May 26, 2005
Even On The Worst Day
Tonight should have found em coming home, venting, screaming about the Sox. About Miller giving up so many runs. About the Sox not being able to GET any runs. And yet somehow, today, even after the worst of worst days in the office, followed by a terrible game in Toronto, the Sox still managed to make me smile. Sort of.

I entered Boston 212 tonight in the worst of moods. Dave was leaving as I entered and gave me a big hug. The Rocker had a huge smile on, told me my haircut looked nice. The Welshman gave me a hug as well. I was still pissed.

After a first inning worth crap, and a napkin that had been torn to bits, I smoked a cigarette. I came back down, and the Rocker was concerned. He asked if I wanted something to keep my hands occupied. I said yes. He threw me an official MLB ball. Ahh the beauties of working for the Red Sox.

I felt a bit better. Throwing the ball back and forth, playing a bit of ping pong, throwing a few darts. It started to soften. The tense feeling in my chest. It started to go away.

And then Jarid looked at me and asked if my phone was in my bag. It was. Was it on vibrate? It was. I hd just gotten a phone call.

The call was from my friend Ed, and as I went upstairs to listen to his message (212 is in a basement, there is NO cell reception) he called again. He asked me what I was doing Saturday.

Now, as a bit of a backstory, Ed is a friend from RSN.net. We've met a number of times now, and he has offered me more tickets than I can even count. And every time, there is SOMETHING. Either I'm going away, or I have plans I can't break something. This weekend, there is nothing.

So when Ed asked me what I was doing this weekend, I thought, no, he can't be about to offer me what I think he's about to offer me. No. Can't be. But he did. After me joking during the day that if an extra Red Sox v. Yankees ticket dropped in his lap that he damn well better call me, he was offering me an extra Red Sox v. Yankees ticket.

Suddenly, my mood was better. Suddenly I was dancing outside on the street. Suddenly, I wasn't so mad at the Red Sox for rolling over for the Blue Jays.

Even on the worst day. Even furing a terrible loss. The Red Sox and my new best friend Ed, could make my day.
posted by FINY @ Thursday, May 26, 2005


Mad at Blogger
Three times today I have written and REWRITTEN posts about the state of the Sox right now, and more specifically, about the Boston Dirt Dogs site and the Kieth Foulke story.

All three times the post has been lost.

I swear I'll get that damn post up here at some point. Perhaps after tonight's game.

Oh and by the way, I know the format of the blog is a bit screwy right now. It's because of the Lobel comic below. Once we hit June 1st and it goes into the archive. So for now all the links and whatnot are at the bottom of the page.
posted by FINY @ Thursday, May 26, 2005


Tuesday, May 24, 2005
The Last of the Firsts
Well, it's finally over.

This past Sunday was my father's 53rd birthday and also, the year anniversary of my grandmother passing away. So the firsts are finally over. The first Thanksgiving without her. The first Christmas, the first Easter, the first birthday, the first Mother's Day.

I went home to Rhode Island for a memorial mass my grandfather set up for her at his church. It was tough, I'm not going to lie. She was the first grandparent to pass away, which is mildly unheard of for how old I am. I miss her every day. Every time I look down at her engagement ring that has been living on my right ringfinger since my aunt gave it to me on Thanksgiving.

Grandma Rossi was an amazing woman. Smart. Funny. The most caring soul I've ever met. Clearly I am still going to think of her daily, but now that the firsts are over, I'm hoping the memories won't bring quite so many tears with them.
posted by FINY @ Tuesday, May 24, 2005


Saturday, May 21, 2005
A Slow News Day
There have GOT to be more important things happening in the world. Bob Lobel suing the cartoonist responsible for the Get Fuzzy cartoon that I mentioned here (yes the cartoon is there if you'd like to see it again) can't be so big that people are scouring the internet for any news about it they can get. Can it?

Apparently it can.

Site meter reports that hits on my tiny little blog here have doubled since I posted the cartoon and BREIF commentary. Most of the searches were from Google and all of them included the words Bob Lobel and Get Fuzzy. Some variations included the words sued, cartoon, etc. But you get the idea.

I am sure no one actually read what I wrote and I am sure that most people were sorely disappointed when they were directed here in the first place, but I must admit I was intrigued. So I went to Google and I did a search. And wow was it a good day to be AP journalist Jay Lindsay!

The story titled "Boston Sportscaster Sues Cartoonist" was published in over 38 newspapers across the country, and even a few overseas. This is of course not counting the immense amount of press this is getting in the Boston media and this was with only the most basic search of Google News.

Now here's my question. Don't we all have better stuff to focus on? I'll be the first to admit that this is not a hard hitting blog that I have created, but I'm not the media. I am a twenty-four year old woman who needed a space to vent her thoughts on various issues, mainly what the Red Sox should be doing about all the runners they're leaving in scoring position.

And what makes the whole thing all the more comical to me, is that I don't see how all this press is going to help Bob Lobel's image. The comic strip was a joke. That's what comic strips are supposed to be. You don't see the President suing the cartoonists behind Doonesbury every other week, do you?

Lobel HAS to lighten up. I stand by what I said in my first post on the issue, you've got to think to yourself that maybe, just maybe, you're taking life a bit too seriously when a fictional talking dog is causing you to become litigious.

But regardless of one Boston sports writer suing a cartoonist and the papers that did not edit his name out of the printed product, doesn't the national and international media have something more important to talk about? Yes, I know, it was a short piece. And of course the BOSTON papers are going to make a big deal out of it because by God if this cowboy of an artist is going to make fun of one member of the Boston sports media they could be next! But still. There are wars going on. There are games to cover. I am sure there's a baby somewhere that fell down a well.

Which leads me to only one conclusion. It's been a VERY slow news day in most of the country.

Signing off from RI,
FINY
posted by FINY @ Saturday, May 21, 2005


Thursday, May 19, 2005
To Have and Have Not
Oak Park, IL wasn't quite what I was expecting. A town just "8 miles from the Chicago Loop" it boasts 25 Frank Lloyd Wright homes and buildings and is the birthplace of Ernest Hemingway.

With the way the town was described in our tour book, I was expecting a more metropolitan area. Something like what Brookline is to Boston, or Brooklyn is to Manhattan. But as MM and I stepped off the El in Oak Park on Sunday we were reminded of exactly where we were. The Midwest. The suburban Midwest to be more specific.

A small town most likely only on the map because of Wright and Hemingway, it took me almost half an hour to find an ATM. And I was in the center of town. This is the kind of place where everyone knows everyone, and the small diner in the center of it all is still called a soda shop.

It was, however, very picturesque and as MM and I wandered the streets armed with our respective brochures (hers a guide to the Wright home and studio, mine to the Hemingway museum) we noted how welcoming a place Oak Park was. For a town that was probably overrun with tourists in the summer, these people still seemed to enjoy the extra company.

As we walked towards the Wright home and studio, we passed Hemingway's birthplace. A beautiful Victorian home, I was amazed at what little fan fare there was for what was, to me, almost sacred ground. The only indication that this wasn't just one of the many other family homes in the area was a small sign announcing it as the great writer's birthplace and an "Hours of Operation" sign posted on the front door.

My feelings of disappointment were somewhat quelled a few blocks later when we passed the Hemingway museum:




Clearly this was going to a good day.

Before going into the Hemingway museum, however, we headed first towards the Wright Home and Studio since it's hours ended earlier than the Hemingway museum's did. Now, being the literary dork that I am, and not entirely up on my American architects, if it weren't for the fact that I live with MM I never would have even known who the hell Frank Lloyd Wright was in the first place. Apparently I am alone in that stance, however, as the place was packed, with people literally from around the world. Our tour group consisted of men and women from Uruguay, Australia, Canada and of course the states.

The Wright museum was apparently a bit of a disappointment to MM as the home had been reconstructed a few times after various owners had remodeled it. To me that wasn't such a big deal, but to her it was devastating. Our tour guide did tend to lose credibility in my eyes when she asked us where we were from and we said New York City. She then promptly said, "oh you're so far away from any Wright designs is this the first one you've seen?" Lady, I didn't know anything about this guy until a year ago and even I know he designed the Guggenheim.

So after a lack luster tour we wandered the surrounding neighborhoods viewing as many Wright structures as we could, including the Unity Temple, which I must admit was impressive. But I was anxious. It was my turn to be a dork. On to the Hemingway museum!

I should have known we were in trouble as we were talking to the woman at the information desk. She asked us to sign in and note where we were from as they used the data to help get grants and funding. We did so, and started discussing New York and the fact that this woman had never left Illinois. In course of conversation, she mentions that she had never once read an Ernest Hemingway novel.

Huh?

That's right, one of her friends had roped her into volunteering there, and she loved meeting all the visitors, so she took the job. She'd been working there for a year and had never even picked up one of his books. I felt personally offended. MM tried to laugh it off, but I had to walk away. Little did I know it was only going to get worse.

After buying our tickets in the bookstore (which was about the size of a storage closet, I might add) we entered the "museum" through two large double doors and into what looked like a really good 8th grade book report.

This one room exhibit, which was trying to pass itself off as a museum, almost broke my heart. This display:




supposedly covered the life's works of Hemingway. What it did was give a timeline (which was clearly typed out on an old computer, TAPED to the wall, and included many typos that were enough to make an editor cringe) and the dust jackets for as many of the texts as they could find. What about all his war reports? The stories he first published serially in magazines? And if this was his birthplace could they not have found some of his school writings?

It only got worse from there, and all I can say is that given two hours I could have put together a better showing. There were SOME things of interest: a photograph of Hemingway's high school report card (he sucked at math even worse than I did), a photograph of the Dear John letter that supposedly inspired A Farewell to Arms. But that was about it.

Of course, trying to find SOME redeeming quality I still spent an hour reading every word in the place, but MM, no literary slouch herself, actually fell asleep in one of the desks in the recreation of Hemingway's childhood classroom. I left feeling completely dejected.

Now before I go further, it should be noted that when Hemingway lived in Oak Park he had not yet begun his writing career. He lived there from the time he was born until right after he came back from the war. On the flip side, Wright started his career in Oak Park and some of his most famous designs are actually IN the town. But is I were to go out onto the street and ask a random stranger if they knew who Frank Lloyd Wright and Ernest Hemingway were, which name do you think they'd recognize? Yet Oak Park is a town obsessed with the architect, giving only a small nod to one of the greatest American authors of all time.

Since returning to New York on Monday, I've done a bit of research and it seems that Hemingway is given much more attention around his home in Key West, FL. Oak Park, IL however, will always have a black mark in my book. And Hemingway has now become a bit more dear to me.
posted by FINY @ Thursday, May 19, 2005


Wednesday, May 18, 2005
Sometimes You Just Need To Laugh At Yourself!
I know I haven't posted any stories from Chicago yet, and there are some I promise, but I've been really busy at the office. But I just HAD to share this comic strip with you. It's from a series called "Get Fuzzy" and I started reading it about a year ago because it features the Red Sox quite often.

This strip appeared last week and has since been pulled from many websites. Luckily I got a copy of it from a friend. For those of you who know who this is referring to, it's really amusing.





The strip was actually published in some newspapers with the word "him" instead of Lobel, and it seems they were scared of retribution for a reason. Lobel is now threatening to sue the artist for portraying him in that manner.

The thing is Lobel has been seen ON AIR with beers in his hand. It's a running joke that the man is always wasted. But that's what it is, a joke. Lobel's been in the business a long time, how has he not learned that sometimes, you just need to laugh at jokes that are made about you. I mean if it was some sort of expose in the Globe then yeah I could understand him being mad. But this was a comic strip, it was MEANT to be funny.

You know you're taking things too seriously when a talking dog makes you mad.
posted by FINY @ Wednesday, May 18, 2005


Thursday, May 12, 2005
Puzzle Answer
Ok, so here it is.

The original question was:

What would the the next number in the following sequence:

4 5 6 3 4 5 2 3 4 5 6

Now, I posed this question because a student wrote into us about this very question. In one of our textbooks we use this problem as an example of crystaline intelligence (if anyone REALLY wants a definition, let me know, but I doubt it).

The thing is, in the book, we state the answer as 1.

The correct answer is yet to be determined.

What? You ask. You people write textbooks, these things are supposed to be right!

My response to that would have to be: Oh how little you know about publishing! Yes, these books are written by PhDs (for the most part) yes, they are fact checked and copyedited to death. Yes this book has been in circulation for a year and no one has said anything (which means professors have either skipped that section or simply not cared). The thing is, a book hits SO many hands ... literally thousands before it hits the bookshelf, that this error could have originated anywhere. The author, the typesetter, the production staff. Anywhere.

But then it gets more complicated. This book is in it's 6th edition. Which means that it's approximately 18 years old as it's on a three year revision cycle. The member of the author team who originated the sequence is no longer a member of the team.

So we figure, ok, well other parts of our company do math texts, lets send it to them. Clearly they will know better than a psychologist.

Problem was none of them agree.

So as we stand now the answer is either 3, or 7.

See if you can come up with a reason for seven to be the answer. This is making smoke come out of my ears, you all might as well join me.
posted by FINY @ Thursday, May 12, 2005


Notes from a Fantasy Baseball Virgin
For as big a baseball fan as I am, I had never participated in a Fantasy League. I had participated in Fantasy Football, but never Fantasy Baseball.

In previous attempts with the football version I had done fairly well, even winning my league against my guy friends from college last season. So this year I decided I'd try it, I'd take the leap. I'd become a Fantasy Baseballer.

Little did I know the vast differences between the football leagues and the baseball. Football, you could set your lineup once a week. You didn't REALLY need to check up on it every day. Baseball on the other hand, needs to be coddled, hovered over, and changed frequently. It's like having a kid!

I started the season relatively well, flipflopping between 3rd and 5th in a 13 person league. It's taken me a while to get used to the rotisserie style of scoring, but I am starting to get the hang of it, and after being out of 3rd for the last week and finally dropping to 6th last night, I just participated in my first trade.

In desperate need of starting pitching I traded with a fellow "Leper Chat" leaguer (Hey AK!). I received Escobar, Wakefield, and Tsao in return for Guillen and Mesa. I could have gotten hosed, I have absolutely no clue. One of the best parts about this fantasy league thing is that it gets me acquainted with players I otherwise wouldn't have known. My Sox? I've got them down ... the rest of the league? I know bits and pieces. I love the game of baseball and will go see a game whenever I can, but I mainly concentrate on the Sox.

So we'll see how this works. I am pretty excited to have Wakefield on my team! Though if he tanks after this trade, I am blaming it all on myself. Feel free to blame me as well :)
posted by FINY @ Thursday, May 12, 2005


Wednesday, May 11, 2005
They Are Trying to Kill Me
No, not the cigarettes, though they are trying to do that too.

The Red Sox are trying to turn me back into a smoker.

Yes they won today, but I stopped paying attention to the game for a while because my boss and I were trying to figure out the answer to a question in one of our books (just for fun, what do YOU think the next number should be in the following series: 4 5 6 3 4 5 2 3 4 5 6? Answer to come in a future post) and suddenly instead of being in the lead, the Sox are a run behind the As after the As scored four runs in the 9th!

Luckily Tek came in and saved the game with a two run homer in the bottom of the 9th, but still. What the hell is up with Keith Foulke? Sources say (sources being The Rocker who works for the Sox part time) that he's going through a nasty divorce and it's really screwing with him. I don't mean to sound insensitive, but if I was going through something like that my place of work wouldn't take it as an excuse!

If the Sox keep having games like this it's going to be hard not to cave!!
posted by FINY @ Wednesday, May 11, 2005


Tuesday, May 10, 2005
Still Proud, But Still Floundering
I slipped today. I went downstairs towards the end of the day. I bummed a cigarette off of a very nice guy on the street. And then I felt like shit.

I was so fucking pissed. I felt weak. I felt so LOW. I pride myself on being relatively strong. If I could make it through 2004, a year when my mother thought she had MS, my grandmother died, I almost lost my entire family in one car accident and my grandparents house got blown down not once, but three times by hurricanes, then of course I could make it through not smoking.

I didn't know then. Just three days ago. How hard nicotine withdrawl could be. The vice that felt like it was tightening around my chest. The completely unpredictable mood swings. The total loss of concentration. I coulsn't think about anything but how much I wanted to smoke.

And then I did. And I felt terrible. I felt woozy, and sick to my stomach. I felt like a failure.

I know now that it was just s lip up, but I am now back to the starting gate. I am starting to see the pros of weaning myself off the drug. I know this sounds like a rationalization. But cutting back from 10 cigarettes a day to just two (that's right I slipped again just now) is a HUGE drop off in my nicotine levels. I am proud that I made it as long as I did. And though I am dissapointed that I could not make it cold turkey, I now have a plan.

Almost every single quitting resource I have been to tells you to set a date to quit. But before actually doing so, to keep a journal. A journal of each time I smoked and what I was feeling/doing when I did so. This helps you identify the times/reasons you smoke and lets you make contingency plans in advance of when those feelings come on.

They also tell you to write down your reasons for quitting. To carry them in your wallet. So that every time you want to quit, you can look at it. so this isn't my wallet but here are the reasons.

* I used to be able to sing. Like REALLY since. Fuck, I sang on the Lincoln Center Stage when I was a senior in college. I had a two octave range. I could hold a note for longer than two seconds. I could hit notes that weren't just alto level. I want that back.

* I used to be able to exercise. I played softball for almost 15 years. I used to be able to run the bases without wheezing like a 60 year old. I could chase down a long fly ball without losing track of it because I had to cough. I could run suicides after a loss without my lungs feeling like they were going to jump out of my chest. I want that back too.

* I used to have money. I used to not shell out $8 every two days. I want that back a LOT.

* I used to not hide anything from my mother. When she asked what I was doing I wouldn't have to say "Oh I am just outside because my service doesn't work inside". When we talked she wouldn't cry because I was killing myself. I want her to be proud of me again.

* I used to be able to enjoy the outdoors. I didn't equate fresh air with cigarettes. I didn't think "Gee it's so gorgeous outside, what would make this complete is a breath of cancer" I want that back too.

* I used to be able to make it through things like movies, and long flights, plays, bus rides, and not get fidgety. I used to be able to enjoy things from start to finish without thinking when I could take a cigarette break.

* I used to be free of this habit. I used to be free to do as I pleased. Cigarettes have taken that away from me. And I want it back.
posted by FINY @ Tuesday, May 10, 2005


Mmmm ... Free Lunch
One of the many things I love about New York? The food. Some of the deli's around here are just amazing and I just had the GREATEST American Hero sandwich. Though I guess it could be great for one of the other following reasons too:

1. I want a cigarette and this is a good distraction
2. My boss bought it so it was free
3. I really really really want a cigarette.
posted by FINY @ Tuesday, May 10, 2005


Day 3
It's getting better. A bit better anyway.

All of the support I am getting from friends and family and coworkers is REALLY helpful. I still want to smoke, but hopefully eventually that will go away. I just need to keep reminding myself that this is for the best.

Went to Boston 212 last night (yes AGAIN). Since NYC doesn't allow smoking anymore, it actually wasn't TOO bad. The Welshman is a smoker but was very supportive, and though he did go out to smoke once it was MUCH less than he would have gone outside if we had both been smoking. That being said, I tore my beer bottle labels to shreds, chewed almost an entire pack of gum and made my way through a mountain of toothpicks (supplied by the bartender who quit two weeks ago - thank GOD for her!).

The Rocker came out with us as well last night. (the Rocker being the guy I met after meeting the Twin who is ALSO a member of a set of twins and is from Rhode Island). Was good to see him, he's a cool guy and we always have fun.

The game itself was a bit lackluster. The Sox kicked the life out of the A's which was to be expected. I'm starting to wonder what kind of trade moves Theo is thinking about since he seems pretty intent on showcasing Cla (pronounced Clay) Meredith. The 21 year old was brought up after only like 14 innings in AA this year and a full season in A the year before. And then they threw him into a tie game at Fenway where he walked two batters and gave up a grand slam. It was a terrible decision by Francona.

What should have happened was last night should have been his first outing. Meredith was brought in in the 6th or 7th (to be honest I did a LOT of concentrating on my cigaretteless state) and did get knocked around a bit, but with a 13 – 5 lead, you can afford to let the rookie get in some time. He was clearly over anxious, and that comebacker to the mound should have been a pretty easy play if he hadn't jumped, but I say again, the kid is young, why are we even rushing him to the bigs when 99% of his experience is with single A teams?

The only explanation I can figure is that Theo's got something up his sleeve. Or at least wants to keep his options open. Guess we're going to wait and see.
posted by FINY @ Tuesday, May 10, 2005


Monday, May 09, 2005
Maybe this was a bad idea
Seriously. I am crying, I am chewing on everything I can see, and my chest feels like a vice is slowly being tightened around it. And what makes it worse is that my mother knows that I am quitting and that it's for her. So not only do I have to deal with myself and the thought that I actually may NOT be strong enough to deal with this but I would have to face my mother as well.

You would think that would make it easier. Why would I want to pick up a cigarette if I had that kind of guilt looming over me? But it actually just makes it worse. Much much worse.

I am so upset at myself ... even though I haven't cheated. I haven't had a cigarette. But the fact that I WANT one. That it's all I can think about. That I can barely do work. Am I really that weak? Am I really so unbelievably feeble that I can't FOR TWO DAYS get through this? And if that's true then how the hell did I get through weekends at home in RI? I would go four - five days without cigarettes and think nothing of it. Now here I am absolutely dying and it hasn't even been 48 hours yet? What the fuck?!

And you know what the kicker is? I know this shit is psychological! I know my head is fucking with me. I know it is. And yet I can't stop it. I WORK ON FUCKING PSYCHOLOGY TEXTBOOKS.

I'm sorry, this may not be the most fun thing to watch ever.

If Wakefield shits the bed tonight I am going to go home VERY cranky.
posted by FINY @ Monday, May 09, 2005


I Never Knew It Would Be This Hard!!!!!
I quit smoking yesterday.

I am having such a hard time concentrating on anything other than NOT having a cigarette that I literally can not even write any more about it than that.

I had no clue it was going to be this tough.
posted by FINY @ Monday, May 09, 2005


Random Notes
Some things I've meant to mention and just haven't gotten around to:

* Thanks to my friend SD out in California for helping me rename the blog. For those of you who are new, this used to be called "Just FINY" but I think "Miles from Fenway" was a brilliant idea. Thanks SD!

* I added a links section to my sidebar a while back, and today I added a new blog to the list. Be sure to check them out.

* FINALLY fixed my timestamp issues. Thanks to Jack for reminding me that for some reason I was on West Coast time.

Ok, back to your regularly scheduled blogging.

EDIT: Just ran a spell check on this post. How is it that the Blogger spell check doesn't recognize the word "blog"?!
posted by FINY @ Monday, May 09, 2005


Friday, May 06, 2005
The Voice Inside My Head
I hear her voice every day. I'm not talking over the phone (though that is true too) but every day, at one point or another, there's her voice, inside my head. Why are you hanging out with him when he hurts you? Why are you still living with her when you've clearly grown apart? Are you sure you want to wear those shoes?

What's that line from Two Weeks Notice? "Like it or not she's become the voice inside my head"? There's no better way to put it than that. Karen Rossi, my mom, is the voice inside my head.

Sometimes I wonder how she got there. Where it was in my childhood that suddenly I could hear her reaction to something I was doing AS I was doing it. I know it must have started before middle school.

There was one day, during my "I'm growing up I'm going to push my mom's limits" stage, when I decided to go home after school with Angela Grant. We walked home to her house from the Middle School, something I knew I wouldn't have been allowed to do since the walk included two of the busiest roads in our small suburban town, and I remember I tried to call home. The line was busy (this was long before we ever got call waiting). I decided that since I had tried to call I had done my daughterly duty and went about playing with Angela.

Funny thing though. It wasn't any fun! We were walking somewhere, I think to the ice cream shop or something, and all I could think about was how much trouble I was going to be in. But that wasn't the part that bugged me. What bugged me was knowing that my mother was going to be disappointed in me. And that was literally the worst punishment she could ever dole out. Because even back then, letting my mother down was one of the worst things I could imagine.

Now, since we're talking about an event that happened some 10 odd years ago, Lord only knows if my memories of that day are accurate. But they still stick out. Every time I've ever disappointed my mother sticks out in my mind. Like the time she drove all the way to New York City to hear me sing with my choir at Lincoln Center. Always the devoted Mom, not only was she driving from Rhode Island to New York, but she then was headed to NH or Vermont (I forget which) to cheer on my little brother in a hockey tournament. She was literally driving all over New England to support both her babies.

But I was a senior in high school. I was "independent" now. When our choir director told us that we were free to spend a few hours in New York with our parents I must have sneered. I didn't mean to. Not consciously. But I did. I wanted to wander the streets of New York with my friends. Mom would just weigh me down! So she joked with me about how mean I was being, gave me a big hug, and left.

I still haven't lived that one down. Probably never will. Usually she just teases me about it. But it's something in my life I actually truly regret doing. Because I can't imagine how hurt she must have been taking that long drive up north by herself. Knowing full well that I hadn't meant to hurt her intentionally but feeling brushed aside none-the-less. And after everything she had done to get there!

Living in New York now, I think about that day a lot more than she probably realizes, especially when I am up in the Lincoln Center area. I look at the Barnes and Noble that I went into that day, or the fountain where she took our picture, and almost want to cry both because I miss her and because I was so dismissive back then.

And now it's Mother's Day, almost seven years later, and I can hear her voice in my head even now. In that mock I'm-so-sad voice. I know you're busy it's fine you didn't come home. Remember that year you didn't even send me a card? Oh wait; there was more than one year like that! It's definitely one of those times I wish I could just tune her out.

Because what do you get for the woman who gave you life? The department stores want you to believe it's something she could use to pamper herself. Hallmark wants you to believe it's the perfect card (which I found, by the way – God bless that store!). FTD wants you to think it's flowers.

But what I really wanted to get her I couldn't put my finger on. I wanted it to be something that symbolized all the things she had given to me through the years. But how do you find one thing, one single thing, that symbolizes so much?

I can hear her laughing now, actually. This isn't about not knowing what to get me. It's about not thinking about Mother's Day until it was too late to do anything about it! Completely untrue. Ok maybe a little true. But I could have just gone out and gotten something completely meaningless. Instead I have taken the time to sit down and write something meaningful. Or at least rather lengthy.

Which doesn't mean I can't still hear her laughing.

It's a great laugh by the way. And by God have we laughed a lot. Because she's more than just my mom, and she's more than the voice in my head and she's more than the woman who brought me into the world. She's my best friend. The one I can turn to with anything and everything. Though, according to more than a few past boyfriends this is not always a good thing. Somehow the thought of me talking to my mother about the intimate details of my relationships doesn't appeal to my significant others. Wonder why.

I can only hope that someday, when I have kids of my own, that they'll have the same relationship with me as I do with my Mom. I want to be the kind of mother she is. I want to be the kind of WOMAN she is. Independent, fiercely loyal, smart, sarcastic, strong. She's made me everything I am today. As clichéd as that is, she has.
I'm a writer because she instilled a love of words and reading in me that few other people understand. I'm a New Yorker because she dragged me to Emerson College that warm October day in 1997 and because she always told me that I could do and be whatever I wanted.

She gave up a lot so that I could live the life that I do. She still does. Every day. And I can only hope that someday I'm a good enough writer that someone will care to read this essay and think, So that's what Finy's mom was like even if a hundred thousand pages couldn't fully contain her. Sometimes I'm amazed ANYTHING can contain her (and for the record, nothing can contain her voice – it cuts through brick walls I swear).

Some day, somehow, I will let the world know how much she means to me. Until then I'll have to be content with telling her.

I love you Mom.
posted by FINY @ Friday, May 06, 2005


Search Words
Never realized Site Meter can list the search words people use on Yahoo/Google/etc that direct them to your blog. Someone found this place last night by searching for "i know josh duhamel".

Of all of the things I'd want my blog to be found for, that definitely ain't it. :)
posted by FINY @ Friday, May 06, 2005


Thursday, May 05, 2005
Only in Rhode Island
So I was reading the NY Post on the subway on the way home tonight (I know I know, but I buy it every morning to do the crossword - hey it's easier than the one in the Times!) and I was reading this article on the Munson Diner. While reading the article and it's relocation to the New York suburbs, I noted this sentence:

"We knew we didn't want to demolish it because it was a very important part of New York," said Tony Chianese, the general manager of the Volvo showroom,
who added that the American Diner Museum in Rhode Island helped get him together with Liberty officials.

Huh? So I checked it out, and there is, indeed, an American Diner Museum in Rhode Island! Here's an excerpt from it's mission statement:

The ADM considers it a crucial part of its mission to save the vintage diners that are in danger of extinction from, among other things, redevelopment of property to franchise stores and strip malls.


and:

Visitors to the Museum will be able learn the history of the diner through interactive video and exhibits commemorating the numerous diner manufacturers. The Museum's reference library will provide access to manufacturers' literature and records, a registry of diners and a collection of photographs and artifacts.

Seriously, only in my home state ...
posted by FINY @ Thursday, May 05, 2005


Thank God for 212 ...
... The Boston 212 Cafe that is. This great little spot opened up on Madison and 28th Street a few months ago. I've spent more than my fair share of time there but on days like today it's just so great to be able to take my lunch break and watch the first few innings of a day game. And since it's only two blocks from where I work, it means I can spend a full hour there and not be late back to the office.

Saw Renteria get struck by the ball during that bunt attempt. One of those freak things. He had his hands positioned correctly on the bat, he was just trying too hard to get the ball down and tried to hit the ball too low on the vertical surface of the bat. Grazed his index finger. Hope it's nothing major.

Feel a bit bad for Arroyo. Took a no-hitter into the seventh before givng up a homer to Guillen. That man is seriously underrated. I know it's the Detroit lineup, but 8 innings, 3 hits? He's got some good stuff. And thank God with all the injuries we've got right now.
posted by FINY @ Thursday, May 05, 2005


Tapas
The Welshman and the british crew and I went out for R's birthday tonight. We went to Xunta for tapas on 1st Ave and 11th Street and had just a wonderful time. The place combines a shabby decor but a terrific menu and only $2.75 Budweisers! We had at least ten different dishes, plus drinks, and split between 4 of us (because clearly we weren't going to make Ryan pay for his own birthday dinner) it only came to $21 a piece including tip! Definitely a place to check out if you're in the area.
posted by FINY @ Thursday, May 05, 2005


Wednesday, May 04, 2005
Back to Baseball
Ok, so after the emotional explosion that has been the last few days worth of posts, I am reverting back to a safe topic: Baseball.

Schadenfreude. It's the only word (even if I HAVE spelled it incorrectly) to describe how great it is watching the Yankees fans around me jumping ship. I've even heard more than a few of them start up with the infamous Sox slogan "Wait 'til next year". They're so completely unaccustomed to losing that they've completely lost their heads! Even as a Sox fan I haven't given up on the Yanks. I just wish the Sox didn't have so many injuries right now, I'd love to get as many games ahead of the Yanks as possible before they come alive again. The AL East is going to be a tight race this year between the Sox, Baltimore, and the Yanks. And since I (along with most other baseball fans I know) doubt that the wildcard will be coming out of the AL East, it's a fight for the pennant.

Meanwhile, what the hell is John Rocker thinking? This is one of many articles about his recent run in with a fan. The man is just getting back into baseball, he's getting knocked around by kids who are probably never going to make it to the bigs, and he starts in on a fan? And wonders why people are still harassing him over his comments about NYC back in the day. If he's "still a millionaire" then why even try to come back? Just not a nice human being right there.
posted by FINY @ Wednesday, May 04, 2005


Talk About Painful
Ok, I am wasted, I'll admit it. But let's talk about painful for a minute.

I get to Webster Hall tonight and it turns out that Lifehouse isn't going on for ajnother hour and a half. So Z, the Welshamn and I go to a bar. he proceeds to gush about the new girl who is not me. I want to kill him. A guy comes up to me in the bar, I am so pissed off I guve him shit for an hour, he still asks for my number. I give it to him them leave to go to the show

He texts me five minutes later with:

Him: HI :)

Me: Hi I don't know this number.

Him: It's Cesar (yeah his name was Ceasar, why can I not attract people with normal names?)

Me: The show just started and FYI - it was WAY too early to start texting me I just left you like 5 minutes ago.

Him: Damnit I always do that.

Yeah, bye ass. THEN, Lifehouse's amps went out (this happens a lot at Webster, the place is falling apart) and as the Welshman and I go outside to have a ciggie there's E, older brother of my friend from home, with a GIRL. Something I have not seen him with since, well, ever. So we go back inside once the band starts again and like 5 songs in they play this really sappy song. E has his arms around said girl, the Welshman is standing behind me, probably dreaming about C the new girl, and all I can think is, the ex left me two years ago today and I am now going to be alone for the rest of my life,. E can find a girlfriend and I can't fin a date. i am done for.

So I excuse myself and cry for a few minutes. Z comes over and hugs me. Then the welshman comes over (the LAST thing I want to happen) hugs me and says "We all love you" this makes me cry harder. Eventually I get control of myself and join the crowd again.

Lifehouse was great. They really were. This was just a rough night. And now I am home and MM is waiting for her boyfriend to come over and I basically want to die. Please, someone make this anniversary be over.

Did I mention that through all this I have been drinking and am now drunk? My tyoing is porbbly enough to tell that but whatever. No one reads this shit anyway.
posted by FINY @ Wednesday, May 04, 2005


Tuesday, May 03, 2005
That ALMOST Made It Better
Yeah I'm been sulking. And mopey. And fine, so one day out of the year I am not my happy go lucky, chipper self.

But as I am standing outside my building, venting to my mother about the day, and why even though I am over the ex I am still sad, I look up, and catch the eye of none other than Josh Duhamel:

.

He held my gaze for a second, smiled and continued walking down the street. Now, I am ashamed to admit, I have seen the movie Win a Date With Tad Hamilton, and that was probably how I recognized him, but whatever. He's hot, he smiled at me, that ALMOST made the day ok.

And then I came back to work. Things here have gone nuts, NUTS in the last two hours.

So now I am back to being where I was. Upset. But now instead of sad, it's a good healthy mixture of sad/angry/pissed off/tired. Glad the Welshman and I are going to see Lifehouse tonight with our friend Z. I need a drink or ten.

Look for either a very drunken post tonight, or a very hungover one tomorrow, when I promise, I will go back to writing about the Sox and the meaningless drivel that is my life as opposed to the sappy sh*t I've been writing about today.

Labels: dating
posted by FINY @ Tuesday, May 03, 2005


Turning it Around
It's amazing to me that the memory of pain can be painful. That, no matter how long ago the injury occurred, be it physical or emotional, simply thinking about it can cause the same kind of pain. Even if it is to a lesser degree.

Two years ago today, my heart broke in ways I didn't know it could. The man I had been dating, who I actually talked about here, walked out on me. Everyone tells me that's a terrible way to describe it, but I can't fathom another way to say it. When you're boyfriend of three and a half years, who you've been living with for a year, packs a bag and leaves, completely blindsiding you, how else are you supposed to describe it?

And I am trying desperately not to let it consume me today. Not to remember lying on the floor of my living room, our living room, convulsing because of the tears, while waiting for MM to drive from Jersey to Long Island to pick me up. Trying not to remember the months of hazy existence I went through. But it's tough when this type of anniversary rolls around.

What surprises me most this year, is that it's been two years. I hardly ever think about the ex any more, save for the occasional memory that comes with giving that much of your life to someone. Most of my college memories include him. But the thing is, my life is so much BETTER now. I hated Long Island, and because of that I hated New York for the entire first year I was here. I hardly ever went out, I was miserable. But I had convinced myself I was happy. If Ken had stuck around I'd probably be married and living in the suburbs right now!

So why is the pain still there? Why, when my life is so fantastic, when this event was probably the best thing that could have happened to me, does my chest still hurt? Why do I still feel a bit like crying? Would I feel differently if I were in a relationship right now?

Well, I don't care what it is, why it's still there, I refuse to sit at my desk and mope today. I have an amazing life. Wonderful friends, a fantastic apartment in Brooklyn, I'm going to see a concert tonight, I've got a great job. I will not let the heartbreak of two years ago make me forget all that.

Really. I won't.

Labels: dating
posted by FINY @ Tuesday, May 03, 2005


Monday, May 02, 2005
Sox and Socks
My laundromat has recently changed the orientation of it's folding tables. Now, instead of being next to each other, they face each other in sets of two. What this led to this weekend was that as I was standing there, folding my underwear and thinking of how glad I was that the Sox had finally brought up Kevin Youkilis, I caught the young man across from me staring at my piles of clothing.

Now, for a moment I felt a bit weird, I mean, I was holding something in my hand that some guys I DATE don't end up seeing. But then I started thinking, what was this guy surmising about me, simply by looking at my stacks of clothing?

The fact that I am a Sox fan must have been immediately evident. Between the "I Love NY But I Hate The Yankees" T-shirt, my St. Patrick's Day Sox shirt, and the Sox hat adorning my head the guy wouldn't have to be a genius. It also must have been clear that I was at one point a former jock (though I think by the looks of me it was also clear that I am no longer). The various mesh shorts and sweatshirts with different softball team names on them probably gave that one away. All the dress shirts, pants and skirts indicated I am a working girl and the 6 pairs of jeans probably said "But she doesn't stay dressed up for long".

But all in all, most of my clothing is a bit dull. I was starting to think about a shopping trip when I realized the most interesting part of my wardrobe is my underwear and my socks all of which are vibrant colors, a wide range of styles, and inherently interesting, as opposed to my outerwear which is usually solid neutral colors with very little variation. Perhaps I have been working on Psychology textbooks for too long when I start to wonder what this says about me as a person. Do I keep things hidden away? Do I save the best of myself for only the people who really know me?

Or perhaps I just had WAY too much time on my hands as I was folding what amounted to a month's worth of laundry.

Yeah, that was probably it.
posted by FINY @ Monday, May 02, 2005


About Me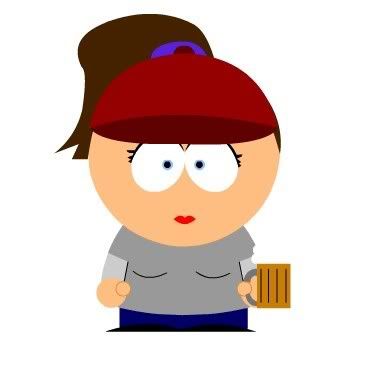 Name: FINY
Home: New York, New York, United States
About Me: Just a New England girl trying to make it in NYC. Email me at: soxfaninnyc [at] gmail [dot] com
See my complete profile
Previous Post
Archives
Etc.
Who Links Here