More Finy on the Web
Organizations I Care About
Red Sox Links
Red Sox Blogs
Blogs I Read
Monday, May 02, 2005
Sox and Socks
My laundromat has recently changed the orientation of it's folding tables. Now, instead of being next to each other, they face each other in sets of two. What this led to this weekend was that as I was standing there, folding my underwear and thinking of how glad I was that the Sox had finally brought up Kevin Youkilis, I caught the young man across from me staring at my piles of clothing.

Now, for a moment I felt a bit weird, I mean, I was holding something in my hand that some guys I DATE don't end up seeing. But then I started thinking, what was this guy surmising about me, simply by looking at my stacks of clothing?

The fact that I am a Sox fan must have been immediately evident. Between the "I Love NY But I Hate The Yankees" T-shirt, my St. Patrick's Day Sox shirt, and the Sox hat adorning my head the guy wouldn't have to be a genius. It also must have been clear that I was at one point a former jock (though I think by the looks of me it was also clear that I am no longer). The various mesh shorts and sweatshirts with different softball team names on them probably gave that one away. All the dress shirts, pants and skirts indicated I am a working girl and the 6 pairs of jeans probably said "But she doesn't stay dressed up for long".

But all in all, most of my clothing is a bit dull. I was starting to think about a shopping trip when I realized the most interesting part of my wardrobe is my underwear and my socks all of which are vibrant colors, a wide range of styles, and inherently interesting, as opposed to my outerwear which is usually solid neutral colors with very little variation. Perhaps I have been working on Psychology textbooks for too long when I start to wonder what this says about me as a person. Do I keep things hidden away? Do I save the best of myself for only the people who really know me?

Or perhaps I just had WAY too much time on my hands as I was folding what amounted to a month's worth of laundry.

Yeah, that was probably it.
posted by FINY @ Monday, May 02, 2005


About Me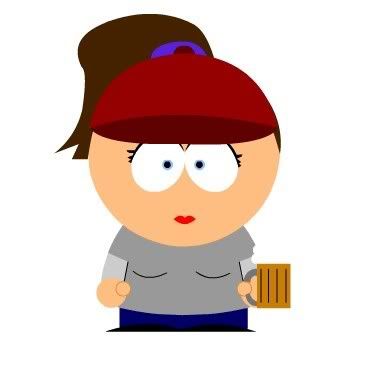 Name: FINY
Home: New York, New York, United States
About Me: Just a New England girl trying to make it in NYC. Email me at: soxfaninnyc [at] gmail [dot] com
See my complete profile
Previous Post
Archives
Etc.
Who Links Here