More Finy on the Web
Organizations I Care About
Red Sox Links
Red Sox Blogs
Blogs I Read
Friday, May 06, 2005
The Voice Inside My Head
I hear her voice every day. I'm not talking over the phone (though that is true too) but every day, at one point or another, there's her voice, inside my head. Why are you hanging out with him when he hurts you? Why are you still living with her when you've clearly grown apart? Are you sure you want to wear those shoes?

What's that line from Two Weeks Notice? "Like it or not she's become the voice inside my head"? There's no better way to put it than that. Karen Rossi, my mom, is the voice inside my head.

Sometimes I wonder how she got there. Where it was in my childhood that suddenly I could hear her reaction to something I was doing AS I was doing it. I know it must have started before middle school.

There was one day, during my "I'm growing up I'm going to push my mom's limits" stage, when I decided to go home after school with Angela Grant. We walked home to her house from the Middle School, something I knew I wouldn't have been allowed to do since the walk included two of the busiest roads in our small suburban town, and I remember I tried to call home. The line was busy (this was long before we ever got call waiting). I decided that since I had tried to call I had done my daughterly duty and went about playing with Angela.

Funny thing though. It wasn't any fun! We were walking somewhere, I think to the ice cream shop or something, and all I could think about was how much trouble I was going to be in. But that wasn't the part that bugged me. What bugged me was knowing that my mother was going to be disappointed in me. And that was literally the worst punishment she could ever dole out. Because even back then, letting my mother down was one of the worst things I could imagine.

Now, since we're talking about an event that happened some 10 odd years ago, Lord only knows if my memories of that day are accurate. But they still stick out. Every time I've ever disappointed my mother sticks out in my mind. Like the time she drove all the way to New York City to hear me sing with my choir at Lincoln Center. Always the devoted Mom, not only was she driving from Rhode Island to New York, but she then was headed to NH or Vermont (I forget which) to cheer on my little brother in a hockey tournament. She was literally driving all over New England to support both her babies.

But I was a senior in high school. I was "independent" now. When our choir director told us that we were free to spend a few hours in New York with our parents I must have sneered. I didn't mean to. Not consciously. But I did. I wanted to wander the streets of New York with my friends. Mom would just weigh me down! So she joked with me about how mean I was being, gave me a big hug, and left.

I still haven't lived that one down. Probably never will. Usually she just teases me about it. But it's something in my life I actually truly regret doing. Because I can't imagine how hurt she must have been taking that long drive up north by herself. Knowing full well that I hadn't meant to hurt her intentionally but feeling brushed aside none-the-less. And after everything she had done to get there!

Living in New York now, I think about that day a lot more than she probably realizes, especially when I am up in the Lincoln Center area. I look at the Barnes and Noble that I went into that day, or the fountain where she took our picture, and almost want to cry both because I miss her and because I was so dismissive back then.

And now it's Mother's Day, almost seven years later, and I can hear her voice in my head even now. In that mock I'm-so-sad voice. I know you're busy it's fine you didn't come home. Remember that year you didn't even send me a card? Oh wait; there was more than one year like that! It's definitely one of those times I wish I could just tune her out.

Because what do you get for the woman who gave you life? The department stores want you to believe it's something she could use to pamper herself. Hallmark wants you to believe it's the perfect card (which I found, by the way – God bless that store!). FTD wants you to think it's flowers.

But what I really wanted to get her I couldn't put my finger on. I wanted it to be something that symbolized all the things she had given to me through the years. But how do you find one thing, one single thing, that symbolizes so much?

I can hear her laughing now, actually. This isn't about not knowing what to get me. It's about not thinking about Mother's Day until it was too late to do anything about it! Completely untrue. Ok maybe a little true. But I could have just gone out and gotten something completely meaningless. Instead I have taken the time to sit down and write something meaningful. Or at least rather lengthy.

Which doesn't mean I can't still hear her laughing.

It's a great laugh by the way. And by God have we laughed a lot. Because she's more than just my mom, and she's more than the voice in my head and she's more than the woman who brought me into the world. She's my best friend. The one I can turn to with anything and everything. Though, according to more than a few past boyfriends this is not always a good thing. Somehow the thought of me talking to my mother about the intimate details of my relationships doesn't appeal to my significant others. Wonder why.

I can only hope that someday, when I have kids of my own, that they'll have the same relationship with me as I do with my Mom. I want to be the kind of mother she is. I want to be the kind of WOMAN she is. Independent, fiercely loyal, smart, sarcastic, strong. She's made me everything I am today. As clichéd as that is, she has.
I'm a writer because she instilled a love of words and reading in me that few other people understand. I'm a New Yorker because she dragged me to Emerson College that warm October day in 1997 and because she always told me that I could do and be whatever I wanted.

She gave up a lot so that I could live the life that I do. She still does. Every day. And I can only hope that someday I'm a good enough writer that someone will care to read this essay and think, So that's what Finy's mom was like even if a hundred thousand pages couldn't fully contain her. Sometimes I'm amazed ANYTHING can contain her (and for the record, nothing can contain her voice – it cuts through brick walls I swear).

Some day, somehow, I will let the world know how much she means to me. Until then I'll have to be content with telling her.

I love you Mom.
posted by FINY @ Friday, May 06, 2005


About Me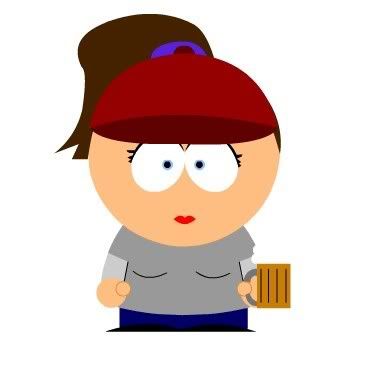 Name: FINY
Home: New York, New York, United States
About Me: Just a New England girl trying to make it in NYC. Email me at: soxfaninnyc [at] gmail [dot] com
See my complete profile
Previous Post
Archives
Etc.
Who Links Here