More Finy on the Web
Organizations I Care About
Red Sox Links
Red Sox Blogs
Blogs I Read
Wednesday, May 04, 2005
Talk About Painful
Ok, I am wasted, I'll admit it. But let's talk about painful for a minute.

I get to Webster Hall tonight and it turns out that Lifehouse isn't going on for ajnother hour and a half. So Z, the Welshamn and I go to a bar. he proceeds to gush about the new girl who is not me. I want to kill him. A guy comes up to me in the bar, I am so pissed off I guve him shit for an hour, he still asks for my number. I give it to him them leave to go to the show

He texts me five minutes later with:

Him: HI :)

Me: Hi I don't know this number.

Him: It's Cesar (yeah his name was Ceasar, why can I not attract people with normal names?)

Me: The show just started and FYI - it was WAY too early to start texting me I just left you like 5 minutes ago.

Him: Damnit I always do that.

Yeah, bye ass. THEN, Lifehouse's amps went out (this happens a lot at Webster, the place is falling apart) and as the Welshman and I go outside to have a ciggie there's E, older brother of my friend from home, with a GIRL. Something I have not seen him with since, well, ever. So we go back inside once the band starts again and like 5 songs in they play this really sappy song. E has his arms around said girl, the Welshman is standing behind me, probably dreaming about C the new girl, and all I can think is, the ex left me two years ago today and I am now going to be alone for the rest of my life,. E can find a girlfriend and I can't fin a date. i am done for.

So I excuse myself and cry for a few minutes. Z comes over and hugs me. Then the welshman comes over (the LAST thing I want to happen) hugs me and says "We all love you" this makes me cry harder. Eventually I get control of myself and join the crowd again.

Lifehouse was great. They really were. This was just a rough night. And now I am home and MM is waiting for her boyfriend to come over and I basically want to die. Please, someone make this anniversary be over.

Did I mention that through all this I have been drinking and am now drunk? My tyoing is porbbly enough to tell that but whatever. No one reads this shit anyway.
posted by FINY @ Wednesday, May 04, 2005


About Me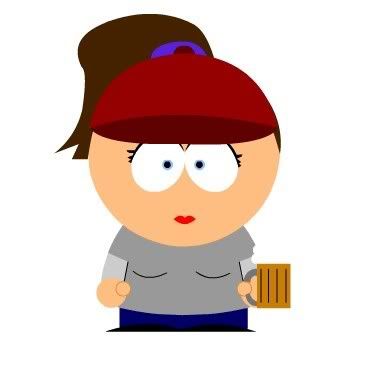 Name: FINY
Home: New York, New York, United States
About Me: Just a New England girl trying to make it in NYC. Email me at: soxfaninnyc [at] gmail [dot] com
See my complete profile
Previous Post
Archives
Etc.
Who Links Here