More Finy on the Web
Organizations I Care About
Red Sox Links
Red Sox Blogs
Blogs I Read
Tuesday, October 31, 2006
And The Countdown Begins
A little under twelve hours from now, National Novel Writing Month begins. Over the past few weeks I have had debates about the various merits and down-sides of trying to write a novel this way, but none of them has stopped my enthusiasm. I'm pumped. No really. I am.

Ok, and scared. How in the HELL am I supposed to write 50,000 words in 30 days?

What's making me a bit more anxious is that I've decided to go a completely different way than I originally planned. I was going to resurrect my characters from last year's attempt in an effort to see if I could get them to take me in another direction. But a few days ago I had a bit of an epiphany, scrapped the idea completely, and am now staring at pages of notes on this random storyline populated with characters I didn't even know were in my head.

It's going to be an interesting month.

Labels: writing
posted by FINY @ Tuesday, October 31, 2006


HAPPY HALLOWEEN!!!!
Labels: misc.
posted by FINY @ Tuesday, October 31, 2006


Monday, October 30, 2006
"Oh My, Oh My, Oh My, I Think I'm Falling In Love!"*

... with the Dansettes, that is. Saturday night, Barnard Boy and I met up with some fellow Emersonians at the Mercury Lounge, and I gotta say, I'm hooked. We had all talked for a few days about getting together since yet another Steve from Emerson was visiting from LA for the weekend (this Steve graduated before I actually got to Emerson, but Barnard Boy and friends were tight with him) and every time they mentioned who we were seeing, I thought they were saying "Dan Setz". Seriously I was thinking some guy with a guitar. Boy was I wrong.

Enter The Dansettes, a trio of women backed by a full band singing a modern day do-wop. Think, the Supremes-style, though not nearly as polished, and white. It would have been easy for this to come off as cheesy, but since they were all original songs, no covers at all, it just ended up being a TON of fun. I haven't danced that much at a show in ages. Sure they could use a little tightening, and the dancing could be a bit more choreographed, but damn can these women sing. Take a listen on their myspace page. * The title of the post was taken from the lyrics to "Oh My".

Labels: music
posted by FINY @ Monday, October 30, 2006


Friday, October 27, 2006
Thank GOD This Week Is Over
I redeemed myself last night with a trip to Welcome to the Johnson's (I'm sorry, $1.50 beers? Yeah I'm in.) followed by a stop at Two Boots for Pizza before heading to the Bleeker St. Bar to finish off the evening. Zoe crashed at my place, we had a great time together, and I woke up this morning in a fantastic mood.

That was beaten out of me pretty damn quick. Half an hour into my work day (and really only fifteen minutes after I had arrived) I was pulled into the kind of meeting that just makes you want to scream. Almost four hours later we emerged - without having accomplished a thing.

But in just a few hours the week will be over. Tonight, Barnard Boy is making me dinner. Tomorrow, brunch with Zoe, and more time with Barnard Boy. Sunday? Who knows, but sleep will factor in heavily.

It's shaping up to be a pretty good weekend, and just the kind of laid back, no stress kind I need. I hope you all have wonderful weekends as well.

Labels: NYC
posted by FINY @ Friday, October 27, 2006


Thursday, October 26, 2006
Am I Getting Old?
The weekend, clearly, was insane. Lots to drink, little to no sleep, but I'd say we all handled it like the seasoned champs we all like to think we still are.

But then Monday getting up was ROUGH. And Monday night, even with the excitement that my friend from London, Zoe, was in town, the night ended relatively early. Tuesday included a trip to Williamsburg to see a friend's band play after which I refused one last beer and instead left before the others.

And then there's the most damning evidence. Last night I spent the entire night cleaning and doing laundry ... I was asleep by 10.

Is it happening? I am hitting that past 25 hump? Or am I simply having a rough week? Please god say it's just a tough week!
posted by FINY @ Thursday, October 26, 2006


Wednesday, October 25, 2006
THANK YOU!!!!
I just wanted to take a moment to thank everyone who sponsored me for this year's Memory Walk. You were all so amazingly kind, and I can't tell you how touched I was by your generosity. With your help I raised $725 - over $200 more than the goal I had set for myself.

The walk was incredibly successful. Our team raised over $25,000 which will be put towards programs and support services for individuals with Alzheimer's as well as their families.

If you're still interested in supporting the cause, the Memory Walk is still accepting donations. My donation page is here.

Thanks again, I really really really appreciate it.


Labels: Alzheimer's
posted by FINY @ Wednesday, October 25, 2006


Monday, October 23, 2006
What a Weekend
Certain people fascinate me, and she was absolutely one of them. sitting on a folding chair smoking a cigarette, her frizzy grey curls forming a halo of hair around her head. She wore a mauve mock turtle neck, paired with the type of jeans you just know had an elastic waistband. And all around her were twenty-something women in varying states of undress; each of them teasing their hair, adjusting their break-your-ankle heels, painting on their makeup, or examining their exposed breasts.

This is the version of the strip club most never see. Here in the ladies room of the Manhattan genlemen's club called Private Eyes, I could barely contain my laughter. There I was, wasted, in my first strip club, continuing a conversation with one of the girls that had started while she was gyrating on a pole in front of me.

What can I say, I really liked the lingere she was wearing!

The entire scene had been perpetrated by The Redhead who had surprised us all the night before (Friday) by simply appearing - as if out of nowhere - from the left coast. See, while he had flown in just the previous day, his flight back to Los Angeles left at 6am Sunday morning. So clearly we had to stay up all night or risk him missing his plane. Clearly we all needed to take one for the team. And what better time for me to see my first strip club?

Previous to this, Barnard Boy, Midwestern Girl, the Redhead and I had packed the day with Brunch, a viewing of The Prestige, a walk in Central Park, a trip to Professor Thom's, and a pit stop at the Blarney something, a bar on 34th Street. Call us what you will (and drunks would be appropriate) but we know how to make the most of limited time together.

I laughed for the majority of the evening. At how my first thought upon entering the club was "Gee, I really like the boyshort and cami set the coat check girl has on" straight on through to our discussions while sitting on Perverts Row about whose boobs were fake, which were too coked out to know what they were doing, and if I had to choose, which girl I'd want a lap dance from.*

Somewhere towards the end of the night/morning, we split off into two conversations. The Redhead and Midwestern Girl discussing I don't know what, Barnard Boy and I talking yet again about the possibility of us trying to be more than friends. It was a topic I had grown accustomed to in the past week, and a thought I had had previous to that. But, as I am want to do, I had been over rationalizing myself out of it for weeks. Hadn't I just gotten out of a relationship? Did I really want to risk our friendship? Could he really open up to me the way I would need a partner to?

As we sat there, discussing our pasts and debating our future, all while absentmindedly stuffing dollar bills in half-naked women's G-strings, I decided I needed to stop thinking. He's cute, he's smart, he's funny, and I already trust him. Oh and he's a Red Sox fan.** What more could a girl ask for?

So yes, it is entirely possible that Barnard Boy and I "officially" crossed the friend line while sitting in a strip club. Now there's a story to tell your parents!

After all that, Sunday hit like a ton of bricks. Barnard Boy and I arrived at Riverside Park at 9:30am - just four hours after returning to his Harlem apartment. We proceeded to sleep-walk our way through the two mile Memory Walk before parting ways.

More than 24-hours later, I still don't think my body and mind have caught up with what went on this weekend. And neither has my wallet.

But hot damn if it wasn't worth it.

* I never did end up makign up my mind, so no, I did not get a lap dance.
* How in the world I've ended up with yet another Sox fan while living in NYC I have no idea, but trust me, I am not questioning it! :)
posted by FINY @ Monday, October 23, 2006


Thoughts on Slam Poetry
written on the N train to Brooklyn

I. Am not a poet.
I don't deal in rhythm and rhyme.
In syncopated beats.
I write narrative and character.
I don't wax poetic.

No, I am not one of you.
But I wandered into your world
Listened as you shouted out
Words that are straight from
The thesaurus.

You in your designer jeans
You NYU graduate student security.
Talking about poverty, race, and oppression.
Why do you think that I don't understand?
Why do I feel like the minority here?
Why are you sinking to their level.

Because I don't see you that way.
Your white chocolate mocha skin
Does not affect the way I see you.
And I know that doesn't make me the average American
But you quoted James Baldwin when you started
So why the fuck are you writing for the average American anyway.

A friend once told me I wasn't what I said I was
Irish and Italian from generations past.
I'm a fucking American.
And so are you.
Be proud of your heritage
But don't let it become you.
We are all
More than that.

I am not a poet.
But I have to wonder why the only two white girls I see
Getting up to the mike
Are talking about rape.
And abandonment.
As if that's all there is to being a woman.

Where did all the happy poems go?
Why is it all gender, and race, and violation, and poverty
Spouting form the lips of people paying
$35,000 a year to stay out of the real world.

Yes, I know it all exists
And yes, I know that it's horrible.
But do you really know?
Or are you just looking for credibility.

Great poetry leaps off the page
It shakes walls
Crumbles foundations.

I am not a poet.
But are you?

Labels: writing
posted by FINY @ Monday, October 23, 2006


A Bit of a Tease ...
... no real time to post at the moment, but as a bit of a teaser, my weekend included:
* An unexpected call from The Redhead who flew into NYC unannounced to surprise us all.
* My first trip to a strip club.
* And a new guy on the scene.
Updates to come ;)

Labels: misc.
posted by FINY @ Monday, October 23, 2006


Thursday, October 19, 2006
Trying Again
Every November, thousands of writers across the country, and even across the world, set out to do what for me (up to this point anyway) has been impossible: to write a novel.

But there is a catch to National Novel Writing Month - you have to complete the project in a month. That's right, 50,000 words in exactly one month. You can outline your plot, create character sketches, do any background work you want to, but when it comes to actual writing, all of it has to be completely new, and totally original.

The beauty of the idea, at least from my perspective, is that since it is completely based on word count instead of content, you can write absolute crap for pages and pages. Hell at the end you may only have three pages worth anything. But it's three pages more than you had when you started now isn't it.

I tried last year. I think I got to about 2,500 words. I was thinking too hard and I know it. You can see me rant about my characters from last year here. This year that changes. This year, I don't care what it takes, I'm reaching 50,000. I'll write in the bar, I'll write on the subway, I will write every minute I'm not at work, I am going to write a novel if it kills me.

And to be honest, it may very well do just that.

Labels: writing
posted by FINY @ Thursday, October 19, 2006


Wednesday, October 18, 2006
What A Weight Off!
I walked into Professor Thom's last night to some serious double takes and a HUGE weight taken off my shoulders.

Literally.

Yesterday afternoon, I looked something like this:





By the time I got to the bar, I looked something like this:


It's tough to tell from the photos since the first isn't head on, the second is from a camera phone, and my hair is straight at the moment, but I took at least a couple inches off, though it will probably look like more once it's curly.

This happens to be a habit of mine that has produced both good and bad results. Whenever I'm going through a rather emotional time I tend to try something drastic with my hair. Once or twice it's gotten me in trouble (read: at home highlights = BAD) but I think it worked out pretty well this time. It dragged me out of the funk I was in, so I'd say that's a step in the right direction at the very least.
Labels: self-improvement
posted by FINY @ Wednesday, October 18, 2006


Monday, October 16, 2006
The 2006 Memory Walk!
Well, Memory Walk 2006 is now less than a week away so it's time for me to start begging people for donations.

As a bit of back story, the reason I am as involved with the Alzheimer's Association as I am is because it has, in the past, and is continuing to, affect my family. My great aunt passed away due to the disease and one of my great uncles is currently suffering from it. Alzheimer's has a reputation as being an "old people" disease, but I think what a lot of people who have not dealt with it on a personal level don't understand is how profoundly it changes the lives of those who care for people who have it. It is absolutely devastating to watch a loved one lose their memory. To watch as your mother or father, sister or brother, aunt or uncle, slowly forget who you are. Or how to bathe. Or feed themselves.

So for that reason, I obviously feel very strongly about supporting an organization that gives time and money to research, outreach, and education, in the hopes that one day we will find a cure. I'm well below the $500 goal I had set for myself. But if I can get 20 of my friends, family, readers, etc. to donate $15 a piece I can reach that goal. I know this is a tough time of year. We're all getting bombarded with charity walks that are all equally worthy. But if you happen to have an extra $15 laying around somewhere, I'd really appreciate the help.

My personal donation page is here.

Thanks for all your support, guys. I really appreciate it.

Labels: Alzheimer's
posted by FINY @ Monday, October 16, 2006


Happy Adoption Day, Tessie!!
Well, that was an exciting weekend. One that began with an amazing movie, continued with a bit of a relapse, an unexpected proposition, and ending with a conversation along the lines of "I'm not ready to date anyone yet" (which was met with something in the vein of "Not now, but you will be someday").


So now I launch myself into the week, a week that begins with the celebration of Tessie's Adoption day. A year ago today, MM and I hopped in the car and drove to the North Shore Animal League and 6 short hours later, I was the proud owner of my very own kitten.



Little did I know that I was not actually going to be an owner so much as a human that she happens to let live in the house with her. As a first time pet owner I marveled, and still marvel, at how quickly I became attached to my kitty. I love her to bits.



Happy Adoption Day, Tessie!

Labels: tessie
posted by FINY @ Monday, October 16, 2006


Sunday, October 15, 2006
Is This What We've Come To?
Times like this, living alone really sucks. See, last night I had an interesting conversation with a friend in which he sounded like he was thinking about dating me like he was thinking about a business transaction. And then this morning I get an even better idea that The Twin was cheating on me, and actual confirmation that he is, in fact, dating someone new. The potential for him cheating on me is pretty fucking high and I'd be lying if I said that that didn't hurt like hell and make me want to go kick him in the balls all at the same time. While simultaneously being angry at myself because I really don't want to give a shit.

So is this what we've come to? Are these my options now? Guys that cheat on you, or who are utterly practical and rational and devoid of any sort of romantic sentiment? I feel like I am the last hopeless romantic left in New York City. I WANT romance. I WANT passion. I WANT a guy to want to sweep me off my feet. Is that too much to ask for? Becuase I am beginning to think it is. I've never been this close to the bitter line before and that sucks. I didn't think I could ever become that bitter girl. If the Ex walking out on me didn't do it, I was sure nothing could. But three plus years later, I am slowly edging closer and closer. I don't want to be that girl. I don't want to give up on romance, relationships, and love, I don't even want to be the kind of girl who fucking blogs about it all the time. But somehow, that's what I've become!

Talking to Tessie has helped not at all. And of course everyone I've called isn't around and being alone right now is not the best of options. I really hate shopping, but I'm thinking some retail therapy is in order. Barnes and Noble style.

Labels: dating
posted by FINY @ Sunday, October 15, 2006


Saturday, October 14, 2006
Go. Now.
Go see The Departed. Barnard Boy and I went to see it last night and I am now telling everyone I know that they MUST go see this movies. Sure, the Boston accents are crap, and no, I'm not going to "review" it because I know nothing about movies. What I do know, is that as soon as it was over, I wanted to see it again. It was fantastic.

Labels: movies
posted by FINY @ Saturday, October 14, 2006


Should Have Seen It Coming
Hindsight is 20-20. Or so they say. I let myself believe it was a business thing. But then her name popped up more. He was hanging out with her while I was away. And there was other stuff. I brushed off the fact that we hadn't been intimate in ages. It was a tough time, with the bugs and the moving. I really thought everything was ok. I was delusional.

Whether or not he was sleeping with her when we were together I'll never know, but odds are he is now. And you know what pisses me off? Not that he's with someone else, but that he clearly has a "type". Girl looks more similar to me than I feel comfortbale with. And from what I had heard of her in the past; we like the same kind of shit too. But she's skinnier, and even I'll admit, cuter. So this leaves me feeling irrationally inadequate. Like I was cool, but not quite good enough.

And I hate that I let myself feel that way. Because I know it's not the truth. But looking back I should have seen it. I've kept one and only one memento from our time together: the letter he wrote me right before we got back together. That night at the bar, him sitting in front of me, baring his soul, was the only time he ever let me in. And I know that now. Out of a year I got one night.

Sometimes looking back can be a bitch. You remember the good times, the small stuff. But when you look back and realize that it's possible you never even knew the man you supposedly loved, it starts to make things easier.

Labels: dating
posted by FINY @ Saturday, October 14, 2006


Thursday, October 12, 2006
Q&A Take 2 Part 2 - The Answers
Well, you asked, and I answered. Here we go:

Mike is first up:

1. With Boston and Atlanta missing the playoffs are you watching them, and is there a team or player that you're cheering for now?

I'm watching when I can, which is difficult in an apartment that doesn't have cable and with a television that doesn't have an antenna. That said, I haven't followed the Braves closely in years. Since I moved to NYC the Mets have been my NL team, and I'm following their games avidly. Plus I wanted to see how quickly the Yankees got bounced, and well, we all know what happened there. So yes, I'm still watching. Rooting for the Mets, following Detroit since they're making things exciting.

2. What was the last fictional book you read?

Well, if it's a fictional book does that mean I made it up? Sorry had to do it. The last work of fiction that I read was damn, hold on this one is making me think. I'm reading Everything is Illuminated by Jonathan Safran Foer at the moment because I loved Extremely Loud and Incredibly Close but that's what I'm currently reading not what I read last. Before this it was Chuck Klosterman's A Decade of Curious People and Dangerous Ideas but that's non-fiction. So before that it was, Jesus, you know I am looking at my bookshelf right now and I can't remember. So whatever it was, it clearly wasn't that great. Now the three books I just mentioned? Fantastic, you should all read them.

3. Do you put the same shoe on first every time?

Actually, yeah, I do, and I didn't realize how creepy that was until I wrote it. I always put my right shoe on first. That's it, I'm putting the left one on first tomorrow just to prove to myself that I can do it.

Ok, next up is Ari:

1. If you could be anything in life, teacher president nun, etc what would it be and why??

Professional writer, not even a second thought. Ok, many second thoughts. I'd love to be a professor of literature, or a small business owner (book store) but the top choice would be a writer. Why? Because it's what I love. There is nothing more exhilarating to me than a well crafted story. Now if only I could clear my brain enough to finish one I'm happy with. Which is actually why I started my new blog (the new link is in the top left-hand corner of this page). I figure, with that link staring me in the face every day, I'll at least be mildly motivated to just post something, even if I'm not totally happy with it, just to get my writing out there.

2. What is your favorite city in the world??

Ok, here is where I admit to something that I am terribly embarrassed by: I don't have a passport. That's right, it's a fact that makes me hang my head in shame, but I the only two places I have ever been outside the United States are Canada and the Dominican Republic. So I don't know that I have a favorite. I love Boston and New York, but in entirely different ways.

3. If we all had our perfectly planned life where would you be now, and isn't life better with suprises???

Well, I guess that depends on which plan we're going with. If it was the plan when I was five I would be a famous pop star on par with Whitney Houston. If we're going with the plan I had when I left college, I'd be living on Long Island, married to The Ex, and probably have a smattering of babies. Now I don't have a "plan" per se, and yes, it's a hell of a lot more fun this way. I've gone through a lot of rough times in the past four years, but I wouldn't change any of it for the world. It's made me who I am, it's brought me to where I am, and it's all happened for a reason.

Mikey, what can I do for you?

Wait, we get three questions? OK.

A/S/L? Oh crap, does that count as all three?

Yeah, I don't know how that happened either.

26/F/NYC and technically since you asked if that counted, that was FOUR questions. But I guess I'll let it slide. On to your actual questions

1. Name your favorite Sox moment that didn't happen in 2004.

Does Johnny Pesky raising the World Series banner at Fenway on opening day in 2005 count? Cause I am assuming that you're looking for something non-World Series related. So I'll go with my favorite outside of that. It's a tough one.

You know, it'd have to be Game 6 of the ALCS in 2003. Yes, that year ended terribly for us, but I was actually at the game in Yankee Stadium that night, and it was one of the best games I've ever seen live. It was such a roller-coaster of a game. The Yanks went up with a run in the first, the Sox answered with 4 in the third. The score changed in the Yankees favor when they scored 4 themselves in the fourth making it 5-4 and they added another run in the fifth. The Sox took a one run lead when they scored three in the seventh and added two insurance runs in the ninth to win it 9-6.

Besides games I saw in 2004 (the Jeter into the stands game, the 2004 ALDS clincher and many many more that season) that was easily the most electric I've felt a baseball stadium. And the circumstances surrounding my getting there help it's standing as one of my favorite. The game started at 4:10 or something like that, and around noon the facilities manager of my office wanders over to my desk.

FM: So, I was just given two tickets to the game tonight. I've invited my buddy, but if he can't get out of work, can you leave early?
FINY: Dude, that's just mean. Because you know I'd walk out of here without a second thought, but clearly your guy is going to do the same. It's Game 6 of the ALCS!
FM: Yeah, that's probably true, but I want to have a back up.
FINY: You're an ass.

So back to work I go, not really giving it a second thought other than how mean it was for him to torture me that way. Then two o'clock hits and over my cubicle wall a hand drops a ticket onto my desk. "Meet me in the lobby in an hour".

The seats were amazing, the ticket literally just fell from the sky, and the game was incredible. Add all of those together and it was probably one of my favorite Red Sox moments ever.

Of course, the very next day is tops on the "Worst Red Sox Moment Ever" list, but whatever.

2. Go through your archives and pick out your favorite blog post. It could be because of your writing, or it could be because of the comments left on it... either way.

Easily it was my "social experiment" posts. http://soxfaninnyc.blogspot.com/2005/06/social-experiment.html (there was a series of them, but this was the first). Not only for the comments it got, the emails I received, and the idea itself, but because those posts were the way many of my current loyal readers found my site. Now I just wish I could think up another one!

3. What are you wearing?
Only you, mikey, only you. At the time of writing this, I'm wearing black pleated dress pants, cropped right below the knee, black knee high boots, a white tank top and a grey long sleeved scoop neck shirt. I can't believe I actually just answered that question.

Ok, now it's on toEsther's questions.

How many "oops" moments have you had with guys? I know I've been around for several, but it's hard to keep track ...

After some clarification, I finally understood what Esther meant with this question. The answer is complicated I guess. Esther saw me through what we're going to call my rebound years. Those years directly after my break up with The Ex in which I, let's say I made up for lost time. Mom, Dad, if you're reading, you may want to stop right here.

I am assuming when Esther refers to "oops"s, she talking about things like New Years 2003 when I vowed to stop sleeping with guys I wasn't actually dating only to break said resolution a mere 2 hours into the New Year. So if we're talking one night stands … there have been, hmm, seven. I'd like to qualify that statement with the fact that I was very good friends (and still am) with three of them, three of them I knew well enough for them to be on the acquaintance/friend line, and ok, so one I can't even remember his name. I think he's probably the only true "oops".

But then again, I've had some relationships you could probably qualify as "oops"s. Dating Crazy Rebound Guy just three months after The Ex split was probably one of the stupider things I've done. Dating the assh0le probably wasn't that smart either (he's the one I went to the 2004 ALDS game with unfortunately).

But the problem with the term "oops" is it implies regret, and I don't regret any of my past decisions. Would I make the same decisions now? No, but that's because I learned from my mistakes. And honest? I had a pretty good time making those mistakes. It's all just a part of growing up.

So, short answer? Number of "oops moments with guys"? 0.

Darren! I feel like I haven't heard from you in ages!

Will you buy me Sox season tickets?

Well, that depends on what you'll give me for them! :)

Whew, this is getting seriously long. Ed, what do you have for me?

1.) What are the female rules for the bathroom stall usage? I.E. stuff like unoccupied stalls near occupied stalls, stall near the door, etc. I'm curious if women have a similar set of unwritten rules like men do for Urinal usage.
The only place they seem to breakdown is at major events where it all goes out the window and every urinal is used.

Ok, I don't know that there is a general, over-all, rule for women. My main concern is cleanliness. I'm picking the cleanest stall regardless of whether someone is right next to it, it's near the door, etc. Screw than, if my ass is going to come anywhere near coming in contact with a public toilet, I could care less if someone else is nearby as long as said toilet is clean. But I am hoping my female readers help you out a bit more on this one, Ed.

2.) What frustrates you the most living in the city and what do you love the most? Why? (I know I'm cheating a little on this one)

That is cheating. That's three questions right there! But, as I did with mikey, I guess I'll let it slide.

Ok, what annoys me the most? Easy, the cost. If I were getting paid what I am getting paid in 90% of the country I'd be pretty well off. I'd at the very least have a savings account. 4 years out of school and I live paycheck to paycheck. Granted that is my own doing because when I got a new job I immediately moved into a new apartment in which I could live on my own, but it's pretty incredible that I'm paying almost half my salary in rent and I got a "deal"!

Now, what do I love the most? That's tough, because there is so SO much. But I think overall it's the diversity. The diversity of cultures, races, religions, etc. means that there's always something interesting to do or see.

3.) Zombie's are taking over your neighborhood. Do you go with a machete or firearm of some type for protection?

Ok, well let's look at this rationally. They're already dead right, so it's not like I can kill them again. So I'd go for the firearm. That way I could shoot them enough times to slow them down and run away without having to get close enough for them to be within striking distance and potentially grab me.

So now that I've escaped from the zombies, what are your three questions, Derek?.

1. Hey, how come you're so bad at calling me back??

The easy answer is that I suck. Seriously. The long answer is that you tend to call the night-of when you're going out, at which time 9 times out of 10, I've already got other plans. But you still love me, right?

2. What is the Finy life plan?

Short term? I have absolutely no idea. This sort of goes in line with what Ari asked before. I've had any number of "plans" in the past, none of which worked out and in a way I am glad they didn't. However, it's stopped me from looking too far into the future, I guess. Just trying to be happy. Sure, someday I want to find a man to fall in love with, I want to get married, I want to have children. But I'm not going to settle. And I'm not going to stop being me in order to do so. So for now, I'm just rolling with whatever life throws at me. That's the plan.

3. What are you going to do about the bugs?

See, I've sort of avoided talking about this because I am afraid of jinxing myself but *Finy knocks on wood* I haven't seen a bug in about a week and a half. When my parents came to visit they caulked and steel-wooled basically my entire apartment. After that, I saw maybe five or six, all tiny and all on the verge of death. But it's been a while now. Of course I am still being totally anal about cleaning and all of my food being in tupperwear or Ziplock baggies, but I am no longer afraid of my kitchen! Yay for parents!!!

And finally, Jack Roy!

1. What is your name?
2. What is your quest?
3. What is the... oh, shoot, I always forget the third one.

To steal a line from The Sports Guy ... these are my readers! :)

Labels: Q and A
posted by FINY @ Thursday, October 12, 2006


Wednesday, October 11, 2006
Perspective
When the news spread through my Manhattan office this afternoon that a plane had hit a building on the Upper East Side, the first reaction was shock. We all went to CNN, MSNBC, NYT.com, any possible news outlet we could find. You could almost feel a collective sigh of relief when it became apparent that this was a small plane. I immediately felt guilty for thinking that. People's lives had still been lost. We still didn't know how many. But in the times we live in, you automatically worry.

I immediately called my mother to let her know I was ok. She hadn't heard the news, and thank God, because if she had I would have gotten a frantic phone call. After reassuring her that yes, I was fine, no seriously I was alright. Really, mom, I'm like 7 miles away from the crash, I was allowed off the phone. I texted a friend who lives near the crash, was assured that she and her husband were fine, and continued hitting refresh on the three news sites I had open while continuing to try to get some work done.

And then the news came that a member of the Yankees had been flying the plane. The rest of the world found out the same way Cory Lidle's father did - through the media. His wife was apparently met at the airport by a priest as she disembarked from a cross country flight. The entire world knew her husband, the father of her child, was dead before she did. Somehow, because Lidle was a public figure, it made the crash all the worse. Because the media knew and knows so much about him. This would have been a terrible tragedy regardless of who perished, but somehow this makes it more personal.

I can't imagine what the Lidle family is going through, but I wish them comfort and strength in what must be an amazingly difficult time. In the coming days and weeks I am sure there will be hundreds of thousands of TV segments, articles, blog posts, retrospectives created about Lidle's life. There are plenty of things that angered me about today's coverage; the way the media kept mentioning that the government had said it was an accident, but hey, that's what they said in the moments after 9/11 too!, the fact that for some reason the fact that the apartments that were hit were valued at at least a million dollars, as if the people who were in them were somehow more or less valuable because of the price of their homes, I could keep going but I won't.

But what the events of this afternoon made me remember is that life can be way too short. Lidle died doing what, by all accounts, he had a passion for. When my time comes, I hope I can say the same.

Labels: misc.
posted by FINY @ Wednesday, October 11, 2006


Tuesday, October 10, 2006
Long Overdue
A massive B29 Bomber sits on the tarmac. Across the concrete comes a soldier carrying a brown paper bag containing a peanut butter and jelly sandwich and an orange. My grandfather's lunch. As he begins to eat his meager meal he shouts to his crewmates. He is sectioned off in the plane's tail. The Peggy B, named after the pilot's wife.

"What are you guys having today?"


The crew answers, detailing the hot meals they were provided. Being a tailgunner, Papa's meals were dictated by what could be fit through the tiny window in the plane's tail.

This story doesn't matter to you. None of the stories I heard from my Papa the weekend we took him to the World War II memorial would really matter to any of us that didn't know him. Papa never actually flew a mission. During the majority of the war he was in training - preparing to drop bombs on Japan. The Enola Gay, "Little Boy", Bockscar, and "Fat Man" got there first. He then spent a year as a member of the occupying force in Germany.


It doesn't matter in the grand scheme of things that the only plane my grandfather ever shot down was that of his instructor during a training exercise. Or that he did so with a few errant clay bullets. It doesn't matter that he only weighed about 130lbs when he enlisted at 18, and that's why he could fit in the ridiculously small space in which a tailgunner is confined. Or that the oldest person on the plane, the pilot was only 24. None of it really matters.


Except to those of us who want to know the stories. Those of us who want to retell the stories to our kids. Those of us that are proud of him. Proud of him for serving his country. Proud of him for coming home. Proud of him for the life he's made. Proud of him for the wonderful family he's raised.

It's not an easy sentiment to convey to him. The answer to countless questions that weekend was "We just did it". That was it. It was what the men of his generation did. You went to war. You came home. You didn't talk about it. You didn't hold on.


Papa doesn't have his flight jacket anymore, though he described it to me while we looked at a fake plastic one in the gift shop of the Steven F. Udvar-Hazy Center where the Enola Gay is housed. He described everything to us. What the meals were like, how complicated it was to actually get into the tail, the "death switch" that the top gunner was to operate should Papa or the gunner underneath the plane be shot.

61 years after the war ended, Papa's stories were still captivating. From when he enlisted while living in Boston to how he met my grandmother just after returning home. He had driven to Providence to visit some friends and when he arrived they informed him they were going to a dance at Rhodes on the Pawtuxet. Not being much of a dancer, Papa declined, but being the only one with a car, finally agreed after his friends insisted. They'd have no way to get there without him. And it was there that he first saw my grandma. Apparently she had a great set of legs on her, honed from hours and hours on roller skates. Two dates in, and that was it – Papa knew.


Fifty-plus years later I walked with the two of them through the crowds at the World War II memorial and marveled at how lucky I am to have these two people in my life. How grateful I am to be able to hear their stories. To see the looks on their faces as they remember. Papa met a lot of people that day. They all thanked him for his service. Now it's my turn. Thank you, Papa.

Labels: family
posted by FINY @ Tuesday, October 10, 2006


Answers To Come ...
... but for now, a question from me.

Do I look Jewish?

Over the past week or so, I've been asked "Excuse me, are you Jewish?" somewhere around a dozen times. The new neighborhood I live in is heavily Jewish. I live half a block away from a temple that caters, it seems, to Hasidic Jews. Great! One of the things I love about New York is the racial, religious, and cultural diversity. But it's led me to now having questions that I need to pose to my readers.

1. Why am I getting asked this? I mean, I am sure they are just asking anyone who walks by, but what if I WAS Jewish? What, exactly, are they trying to do?
2. Is this at all related to the recent Jewish holiday? Or am I only noticing this behavior now because of the neighborhood I live in?

And finally, and only somewhat related ...

3. I saw two women on the subway today, who did not seem to know each other at all, occasionally switching positions. One had a seat, the other was standing, and the only thing that seemed to connect them was that each was reading very quietly from what I assume was the Torah. Are there certain passages you need to stand for? That was the impression I got, but I'm just curious.

And I thought I had learned so much from Esther. Seems I've got a long way to go.

Don't worry, my answers to the Q&A will be up tonight. So for those of you who haven't asked me anything, you've still got a chance.

Labels: misc.
posted by FINY @ Tuesday, October 10, 2006


Wednesday, October 04, 2006
Q&A Take 2
Ok, so I did this a little over a year ago, but I am having a serious case of writers block, so I decided to try it again. I'm officially opening the blog up for a Q&A. Ask me anything. Want to know which shoe I put on first in the morning? Go for it. Have you always wondered what my stance on a certain political issue was? Ask away! Want to ask me out on a date? Well, that might be potentially embarassing for you considering the public nature of this blog, but hey, if you're that ballsy, I applaud you my friend! So ask away people, I'm doing laundry tonight so I need something to keep me occupied anyway!

Labels: Q and A
posted by FINY @ Wednesday, October 04, 2006


Busy Bee
WAY too much to do today. So instead of an actual post I give you this: my celebrity look-alikes as determined by myheritage.com. I think it goes without saying, but that's me on the left.

Is it bad that I only know who like half the other people are? I really need to get out more.

(Ok, I had to delete the image, it was completely throwing off the layout of the template.)

Labels: misc.
posted by FINY @ Wednesday, October 04, 2006


Tuesday, October 03, 2006
Anger : Attraction
It takes a lot to get me mad. I see this as both a blessing and a curse. It means that I don't tend to fly off the handle, but it also means that I tend to get stepped on quite a bit. I'm tolerant to a fault.

Yesterday, I hit my limit. After a trip to the DMV, a botched attempt to get a replacement license, a call to the DMV which resulted in a SECOND trip to the office of I-never-graduated-from-high-school-so-instead-got-a-job-torturing-citizens-for-the-state, I lost it. There was yelling, there was screaming, there was a lot of using the word "fuck". All I want is my life back, and yesterday, it felt like no one wanted to give it to me. So I lost it. I was fuming. I could feel the steam coming out of my ears and the laser beams shooting out of my eyes.

But here's the thing I noticed about being angry. I got more compliments from random men on the street yesterday than I've probably gotten combined in the last year. Is there something about a pissed off, glowering woman that turns a man on?

Labels: dating
posted by FINY @ Tuesday, October 03, 2006


Monday, October 02, 2006
Happy October!
Saturday night, JK, KO, Meegan and I gathered at a bar in Brooklyn and toasted to the month of October. As JK pointed out, it's almost as if this month is a rebirth. I've now purged my apartment of cockroaches, I'm newly single, and I now get to get all new credit cards, photo ids, a wallet, new checkbooks ... the list goes on and on. Hell, even the Red Sox season is done.

So instead of cursing the last month of my life, I'm going to look at this as an opportunity. A chance to start fresh.

Happy October everyone.

Labels: misc.
posted by FINY @ Monday, October 02, 2006


About Me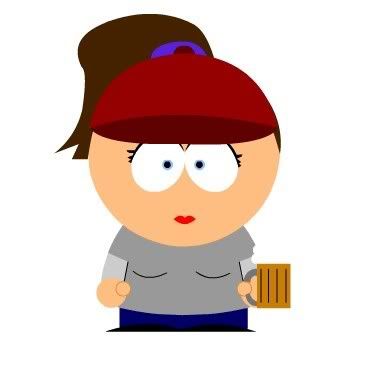 Name: FINY
Home: New York, New York, United States
About Me: Just a New England girl trying to make it in NYC. Email me at: soxfaninnyc [at] gmail [dot] com
See my complete profile
Previous Post
Archives
Etc.
Who Links Here