More Finy on the Web
Organizations I Care About
Red Sox Links
Red Sox Blogs
Blogs I Read
Friday, August 31, 2007
Self-Respect
Because I REALLY don't feel like talking about the sweep

I think it's been pretty well established around these parts that I'm not exactly a tom-boy, not really a girly-girl. But one of my more girly habits is pedicures. There's just something about well kept piggies that makes me smile.

Today, as I'm sitting in the chair desperately trying not to giggle and move my feet (I'm extremely ticklish), a pair of women sit down in the chairs next to me. They immediately engage in a rather personal conversation about one of their love lives - something not at all uncommon in that setting. But as the conversation continued, I wanted to look over and just say, "Oh, sweetie, COME ON."

The story began innocently enough. One of the women was dating a man that didn't want to get married. They discussed how hard that kind of thing is because it's not exactly something you discuss on a first date, and by the time you figure it out you're already far enough into the relationship that you may not want to bounce.

So the woman in question starts talking about how much she loves him, how they never fight, how great he makes her feel. And then there was this:

Friend: But what about that time out in Nappa?
Woman: Which one?
Friend: The one where he circled your cellulite.
Me: (jaw hitting the floor while pretending to continue reading my book)
Woman: He didn't circle it, he just pointed to it with a pen.
Friend: Yeah but he wasn't exactly happy with it.

The conversation continued with the woman defending her "love" and I just had to zone out or I really was going to jump into the conversation. Because I'm sorry, a man I'm dating even MENTIONS my cellulite and it's war.

Now, I'll stop here for a moment to defend myself against the comments that could be made by the people who know me well. Yes, I did once have an ex accuse me of not following through on all the talk I did about wanting to lose weight. And while he was partially right, what woman doesn't talk about wanting to lose weight? But besides that, to be perfectly honest, I sort of knew after that conversation that the relationship was on the rocks. Which turned out to be true, it ended three weeks later.

But this woman saw absolutely nothing wrong with the fact that the self-proclaimed love of her life was literally pointing out her flaws. This just does not sit well with me. If my partner pulled shit like this - I, I don't even have words. I'd like to think I'd have a bit more self-respect than to defend the bastard. Hell, I knew it was fucked up that my ex made a comment about my weight, and he wasn't even so much talking about my weight as my reluctance to actually change something I complained about a lot.

What I will say is that overhearing that conversation just made me even happier that I am no longer with a man that made me feel bad about myself, stronger in the knowledge that I can make myself happy and I don't need a man in my life to do it for me. I head to Boston for the long weekend relaxed, content, and excited to spend time with people who won't judge me. Expect perhaps to tell me how cute my toes look.
posted by FINY @ Friday, August 31, 2007


About Me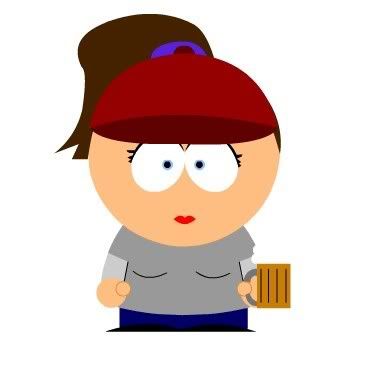 Name: FINY
Home: New York, New York, United States
About Me: Just a New England girl trying to make it in NYC. Email me at: soxfaninnyc [at] gmail [dot] com
See my complete profile
Previous Post
Archives
Etc.
Who Links Here