More Finy on the Web
Organizations I Care About
Red Sox Links
Red Sox Blogs
Blogs I Read
Thursday, February 07, 2008
Worse and Then Better
For a little while today, I got to concentrate on baseball. Not for great reasons, mind you, but at least I was reminded that the season was close. I've already got three sets of tickets to Fenway (thank you six hours of virtual waiting room hell a few weeks ago), and yesterday I received an email letting me know that I had won the lottery for the opportunity to buy Opening Day or Yankees tickets at Fenway as well (what can I say, I'm just a lucky SOB).

And then this evening, as I am heading out of the office, I see this. A window on the Lexington Side of Bloomingdales. It's like I ALMOST get past it, and then it just gets rubbed in my face all over again.

But I will say that stopping to take this photo led to an entertaining story. A guy walked up to me and smiled and said, "Giants fan?". I explained that no actually, I was just trying to prove to people how hard it was to be a Patriots fans in NYC with stuff like this window around all the time.

"Next you're going to tell me you're a Red Sox fan too!" he laughed.

"Well, yeah, actually I am."

He starts laughing that oh-get-a-load-of-this-girl laugh, and says "Ok, well, uh, Buckner!"

"2007"

"Boone!"

"2004"

"Yeah well," he trailed off. "Maybe the Giants will have reversed the New York curse."

And that, that right there, was enough to send me heading down the subway steps with a smile on my face.
posted by FINY @ Thursday, February 07, 2008


Wednesday, February 06, 2008
In Any Other City In The World
In any other city in the world I would have been over it by now. Sure, I would have been devastated. But I would have had time to properly mourn. I would have been able to hang my head, drown my sorrows in my beer, and wonder over and over again ... what went wrong? I would have been able to avoid certain websites, not listen to certain radio stations, and completely avoided whole channel blocks on my television until the mere mention of the event stopped sending daggers into my heart.

The Giants are the Super Bowl Champions.

I want to be the bigger person. To give the Giants their due. I mean, they won! It wasn't some cheaply won, bad call kind of game, they out played the team I root for. But the minute the game was over it started. The taunting. The jeering. The chants in the street of "18 AND 1!" "18 AND 1". When you live in enemy territory, well, it's just what you get.

The next morning I tried to avoid any mention of the game. I got ready in silence, choosing to awaken to my alarm instead of my typical Mike and Mike in the morning. My massive hangover from drowning my sorrows as the last of the seconds ticked away the night before dulling the dread of what I knew awaited me outside the safety of my apartment. The joy.

It surrounded me on the subway. Even with my nose shoved firmly into the spine of my book I could see images Eli Manning hoisting the trophy above his head all around me. On the backs of papers. On the fronts of papers. His goofy I'm-only-twelve-years-old face mocked me everywhere I went. When I got into my office my coworkers had plastered him to my door. So what that I was nice to them when their Mets COLLAPSED at the end of the season? The Giants won the Super Bowl!

Coworkers stopped by to gloat. Especially one who had called, back in July, that the Pats only loss was going to be to the Giants. Of course, he was thinking week 17, but his prediction came true none-the-less. On Tuesday it was just as bad. Giants jerseys were everywhere as the city celebrated their heroes with a parade.

Most days I love this city. This week? I think I'd rather be anywhere but.

Bring on pitchers and catchers.
posted by FINY @ Wednesday, February 06, 2008


About Me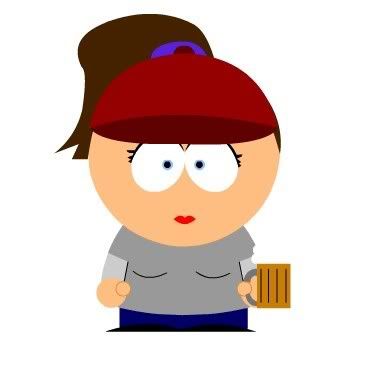 Name: FINY
Home: New York, New York, United States
About Me: Just a New England girl trying to make it in NYC. Email me at: soxfaninnyc [at] gmail [dot] com
See my complete profile
Previous Post
Archives
Etc.
Who Links Here