More Finy on the Web
Organizations I Care About
Red Sox Links
Red Sox Blogs
Blogs I Read
Wednesday, May 24, 2006
The Streak is Over
July 1, 2004. In an up and down game that everyone remembers, the Red Sox lost to the New York Yankees in Yankee Stadium. Nomar was on the bench, according to many sports writers – moping. In the top of the 12th inning, Trot Nixon hit a pop fly down the third base line and a sprinting Derek Jeter catches the ball and dives head first into the stands, emerging bloodied and bruised. In the bottom of the 13th, John Flaherty singled in Miguel Cairo and the Yankees won 5 to 4.

That game, almost a full two years ago, was the last game the Red Sox had lost when I was in attendance. It was a streak that lasted some twenty games. Games against the Yankees, Orioles, Phillies, A's, Angels. Regular season, post season, it didn't matter if I was there, they won.

Until Sunday.

The Phillies flat out destroyed the Sox., 10-5. The streak was over. When I recapped the game to my mother while on the bus ride home, I listed the pitching staff that had taken the mound that day. DiNardo, Alvarez, Tavarez, Seanez. Her reaction was that she had heard of exactly none of those guys. Exactly, mom, exactly.

The streak had to end sometime, and Sunday was the day. I just hope they don't go on a 20 game losing streak when I'm in the park now just to make up for it.

Some pictures from the park:



The Philadelphia skyline looking out over center field.



The view from our seats. We were in the top row. Luckily, there really aren't any bad views in Citizen Bank Ballpark.



The only thing I dislike about CBB. The entire thing comes across as so classy. It's clean, the views are great, and it gives you the impression of being smaller than it is. And then there's this: the light up Liberty Bell. This thing lights up and sways whenever the Phillies hit a homerun. It's completely out of place and totally tacky. Bad job.



Me after the game. I look surprisingly happy for a Sox fan who just watched her team get their asses kicked, no?
posted by FINY @ Wednesday, May 24, 2006


About Me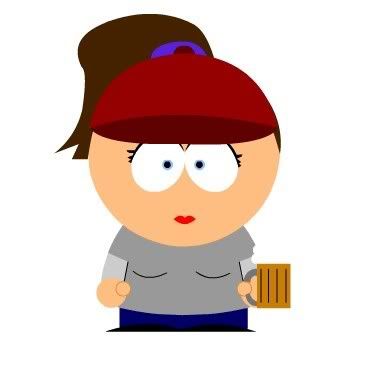 Name: FINY
Home: New York, New York, United States
About Me: Just a New England girl trying to make it in NYC. Email me at: soxfaninnyc [at] gmail [dot] com
See my complete profile
Previous Post
Archives
Etc.
Who Links Here