More Finy on the Web
Organizations I Care About
Red Sox Links
Red Sox Blogs
Blogs I Read
Friday, March 24, 2006
Bye Bye Bronson
My life, of late, has been chaotic at best. Losing one job, starting another. Trying to balance work life, social life, and alone time. It's been hard.

So too, it seems for the Sox. I've written before about my seeming unattachment to Johnny Damon. That has only increased since reading the New York Times article yesterday on what a changed guy he's become (I'd link to it, but it's password protected since it's a day old). It's impossible to even try to guess at Damon's true demeanor.

I'm a more emotional baseball fan than I am a statistical one. I still mourn the loss of Mark Bellhorn, and I'll forever wear my Bill Mueller t-shirt proudly and not just because I am pumped that I can fit into a child's medium.

For this reason, Bronson Arroyo's departure from the Red Sox has been a move of mixed emotions for me. I will always love him as one of the twenty-five, but those who know baseball better than I do are all telling me what a great move this was for the team. But I feel badly for Bronson. If you listen to his agent and to the many sports columnists who love drumming up drama during the off-season, Arroyo took a "hometown discount" to stay with the Sox to stay with a team he loved, the team I love, only to have that contract used to make him more attractive to other teams as trade bait.

But here's my take on that. Baseball is a business. Damon only solidified that in the minds of Sox fans. None of us – not even those members of the press who fancy themselves on the inside, know exactly what went down in those contract meetings. We don't know what kind of assurances Arroyo was given, if any.

I just have to trust that those guys – Theo, Bed, Jed, et al. know a hell of a lot more about their team than I do. If they didn't, I'd be on their payroll, which clearly isn't the case. To many, this may seem like a cop out answer to the "How do you feel about Arroyo leaving" question that has been posed to me by so many people. But to be honest, I've never felt comfortable in the debates of the off-season. The arguments are based on past performances and a few innings in spring training games in which guys rarely are in game-ready shape.

In season, I'll question a managers moves with the best of them. Why run a hit-and-run in such and such an inning on this and that count with so and so at bat. Years of playing ball keeps me comfortable in those kinds of judgments. But until then, I'll let the Sox front office deal with who's on first and I'll try to get my life in order enough that when opening day comes around, my boss won't mind when I ask to take half the day off.
posted by FINY @ Friday, March 24, 2006


About Me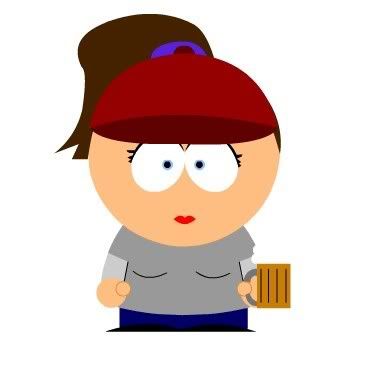 Name: FINY
Home: New York, New York, United States
About Me: Just a New England girl trying to make it in NYC. Email me at: soxfaninnyc [at] gmail [dot] com
See my complete profile
Previous Post
Archives
Etc.
Who Links Here