More Finy on the Web
Organizations I Care About
Red Sox Links
Red Sox Blogs
Blogs I Read
Tuesday, May 16, 2006
The Pink Ladies
A Belated Finy in Yankee Stadium Story

When The Welshman, The Welshman's Yankee Fan Friend, and I sat down in our seats for last Tuesday's Sox game we knew it was going to be a good one. To our left was a group of Sox fans, and right behind us was the loudest, largest Yankees fan I've seen in some time – and that's saying something. We'll call him The Loud Guy (TLG) from here on out.

So as we sit down, TLG and his friends immediately start ragging on Jarid. Now, Jarid has a compulsion to get into fights when he's drunk. Seriously, when we were in DC for the Sox v. O's series he decided flipping off a very pissed, very large, completely ripped Marine was a good idea. And apparently he decided to take on a tree while down in FL for Spring Training. It's seriously something he's got to work on. But in the meantime, I was a little worried about what was about to transpire. Until I started actually listening to what the guys were saying:

"Wow, I didn't know they sold players t-shirts in kids sizes!"
"Did Mommy have to buy that for you?"
"Seriously, stand up, does it show your navel?!"

It should be noted here that Jarid is a REALLY small guy. Not just height-wise, but he's just really skinny. The whole thing was freaking hilarious. This was going to be a good night. The guys behind us were clearly doing this in jest, and they were really fucking funny. Game on.

As the Sox commenced with their thorough trashing of the Yankees, the taunting became more entertaining – since clearly TLG had little to cheer for. At some point during the game I turned around to say something to him and he started yelling at me to turn around until he said I could talk to him. Everyone laughed and all the guys turned back towards the game, but I just kept looking back at him – mainly to annoy him. He mimed pouring a beer on my head. I opened my mouth. He poured the beer. This happened a few times.

And then the girls got there. There were three couples, the girls all decked out in pink Yankees gear (one girl was the worst offender – wearing a pink Yankees t-shirt that she had cropped herself to right below her breasts, a white long sleeve shirt underneath, and a Pink hat that was, I shit you not, plaid), your typical CFBs, and their men wearing hats with brims completely straight and completely askew. They also sported names on the backs of their Yankees home jerseys. They looked like they were still in their teens but who knows, they got up from their seats a lot and didn't look too engaged in the game. I immediately hated them. The TLG told them as much.

Having gone over my hatred for all things CFB earlier in the game, the TLG decided to start some trouble. He looked over at the girls and said "Hey, this Sox fan in front of me just said that pink Yankee gear is stupid".

CFBs: Oh, Yeah?
ME: (fine, I'll be honest) Yeah.

This resulted in me yelling over Jarid's head that if they were going to support the team, sit down, watch the damn game and wear the team colors, while they simultaneously got up from their seats and started screaming at me for being a Sox fan. Ok, fine. Until:

CFB: You little slut.
JARID: Oh shit
CFB: I'll kick your fucking ass, you little bitch.
FINY: Sweetie, you weigh about five pounds, I'd break you like a twig, eat a hot dog.

This is when TLG leans down and says "Ok, sweetie, I was just trying to stir shit up, I didn't think they'd get so upset. Now, I've got your back, but don't encourage them cause if security comes over you're the one who's going to get thrown out."

I heeded his advice and shut up, but good lord I've never come closer to wanting to hit someone, and I have no idea where it came from. I wasn't drunk, despite the beer pouring into my mouth story above. These girls just seriously got to me. Makeup painted on, wearing pink A-rod t-shirts, not watching the game. You should be required to take a test before getting a ticket to a game like this. Anyone should be allowed to come to, say, Tampa Bay games, but Sox v. Yankees? That seat could have gone to someone who actually cared. Someone who would have had an appreciation for the sporting event that was going on in front of them. Not some teenie-bopper-gum-chewing-I'd-rather-make-out-with-my-boyfriend-than-watch-Randy-Johnson-pitch. Ugh. I really don't like to think of myself as someone who judges other people, but you know what? You wear that shit to the park? I'm going to judge you. Sorry. Can't help it.
posted by FINY @ Tuesday, May 16, 2006


About Me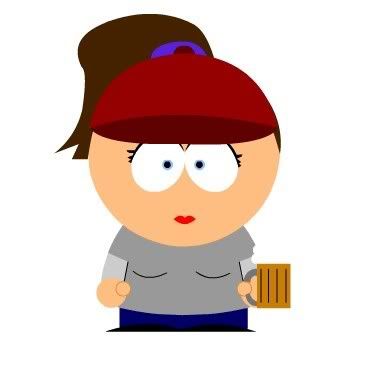 Name: FINY
Home: New York, New York, United States
About Me: Just a New England girl trying to make it in NYC. Email me at: soxfaninnyc [at] gmail [dot] com
See my complete profile
Previous Post
Archives
Etc.
Who Links Here