More Finy on the Web
Organizations I Care About
Red Sox Links
Red Sox Blogs
Blogs I Read
Tuesday, May 16, 2006
Rule #76: No excuses. Play like a champion! *


If by, "play like a champion" you mean drink like a fish, then yes, I would say that aptly describes the four days I spent down in Florida.

Hangover aside, the wedding was absolutely fantastic. I can't wait to get the pictures back from the professional photographer since they include a pictures of:
1. The bridal party running down the road past a line of traffic (most of whom were wedding guests) in an attempt to get to the beach before sunset for pictures. 2. Multiple photos of me peeling off my nylons when we reached said beach. 3. A picture of all of the bridesmaids tearing off Haynes T-shirts Hulk Hogan style since we all forgot to bring button down shirts so as not to mess up our hair or makeup after it was professionaly done. This of course on top of around 1000 other pictures. Should be good stuff.

I feel like I've been gone for a lot longer than I actually have. In the four days I was down there I attended a seemingly endless stream of events, sang more irish drinking songs than I care to remember, and had more to eat and drink than my body could be reasonably expected to hold. You'll all be excited to know that this was a wedding for two die-hard sox fans. I got to watch the Thursday night Sox v. Yanks game at the bar after they requested it be played, the bride's mother gave her a Build-a-Bear Bride Bear with a Sox jersey on it instead of the top of the dress, the bride's garter had a Sox logo on it, and at the reception the Dropkick Murphy's versions of Tessie and Dirty Water were blasted over the speakers. And happily, the only tears I shed were out of sheer joy for the bride and groom.

I was a bit scared that all these weddings coming up were going to push me even deeper into the bitterness that the Twin began a month ago. Happily, it had the exact opposite effect. I don't like being bitter, and to be honest, I do it very poorly. When it comes down to it, I am a positive, hopeless romantic at heart. One of my college friends calls it my "fluffy bunny". It was in full effect this weekend.

As I stood up at the altar, watching the bride and groom literally glow with happiness, I realized that no matter how much the breakup hurt me, no matter how much I pretended that I feel like I have given up on love, I could never really reach that point. It's stupid and sappy, but I still believe in it. I still believe that some day I am going to find it, and somehow that makes this easier to deal with. I mean, I deserve someone who loves me as much as I love them. Who one day I can look at like that. The Twin obviously wasn't that guy. And that's ok. I am not even remotely trying to say that I am looking to get married tomorrow, but it's nice to still believe that I will someday. Of course talk to me in ten years and if I'm still single, I may have changed my tune, but for now, I'm just going to roll with it.

* - From The Wedding Crashers. Such a great freaking movie.
posted by FINY @ Tuesday, May 16, 2006


About Me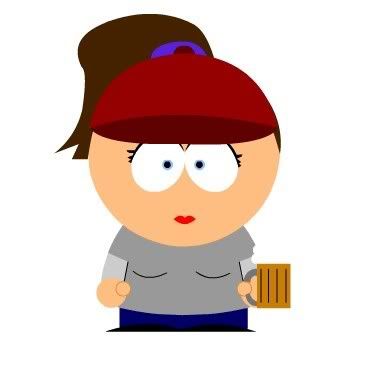 Name: FINY
Home: New York, New York, United States
About Me: Just a New England girl trying to make it in NYC. Email me at: soxfaninnyc [at] gmail [dot] com
See my complete profile
Previous Post
Archives
Etc.
Who Links Here