More Finy on the Web
Organizations I Care About
Red Sox Links
Red Sox Blogs
Blogs I Read
Tuesday, May 30, 2006
"I got a stage five. Virgin. Clinger."

Yup that's right, another wedding, another applicable Wedding Crashers quote. Though I'll admit I have no idea if the following story involves a virgin, but the clinger thing? Well, read on. Welcome back to the world of Single Finy Dating stories everyone. Who knew it would only take a month for them to start up again.

The wedding this weekend was absolutely wonderful. Held on the top floor of the Biltmore in Providence, the views were beautiful, the food was fantastic and the bar? It was open.

With my closest friends and I drinking, dancing, and having a generally good time, when I saw two of the bride's cousins sitting down during a particularly rowdy song, I made it my duty to drag them out onto the dance floor. Because hell, if we were having this much fun, then everyone should be.

Ok, so one of them was kinda cute, and while he came on strong from the minute we got onto the dance floor (read: hand planted firmly on my ass, tried to kiss me within moments of beginning to bust a move) I rolled with it since, well, I was wasted, and it was fun. He seemed pretty normal: lived in Hartford, was 27, no longer lived with parents, had a job. Hell it was a wedding fer christ's sake. I was game.

So a few hours, a lot of making out, and a post-party trip to a local bar later, we parted ways. He said he'd call. I didn't really expect him to.

Noon the next day. I get a message from Wedding Boy. He wanted to see if I had made it back to New York ok, etc etc. I thought, oh, that's sweet, and proceeded not to call him back since I was spending time with my family, whom I only get to see every now and then.

9:30pm. I get another call. This time I am in the car with MM and her boyfriend. We are on our way back to NYC, and the last place I want to be when having the "So, uh, we made out last night" conversation is in a car with two other people listening. So I don't answer again. The message this time is of the "Uh-yeah-so-I-wanted-to-make-sure-I-left-you-my-number-in-the-last-message" variety. He sounds nervous and maybe a little pathetic. Uh oh. But I give him the benefit of the doubt. I text him back, explain that I was with my family all day and am now in the car with friends and I hope he had a nice day. I'm not a big fan that I am already explaining myself to him but again, I give him the benefit of the doubt, I don't know him yet.

The MINUTE I hit send my phone starts ringing. It's wedding boy. AGAIN. I don't pick up. Now I am annoyed. I had just told him that I couldn't talk and yet here he is calling me?! Two minutes later I get a text. "I understand today was a long day. I will call u tmorrow u ray beautiful". Now, if anyone can tell me what the word "ray" was supposed to be I'd really appreciate it.

At this point, MM's boyfriend is hoping he's wasted. We're all concocting plots in our heads for why he's called twice and texted me once in the span of ten minutes. And then it happens. Not five minutes after receiving the text, my cell starts vibrating. That's right. It's him. Again.

At this point I don't even know what to do. I clearly can not talk to him since I have already told him I can't talk, and he has called me twice since then. If I had picked up the phone then I would have just asked him straight out "are you trying to get me to run in the other direction, because that's what I am doing". So instead I let it go to voice mail. He doesn't leave a message and I haven't heard from him since.

Then again, it's only been 18 hours.

Admit it, my being single makes for much more compelling blogging.

Labels: dating
posted by FINY @ Tuesday, May 30, 2006


About Me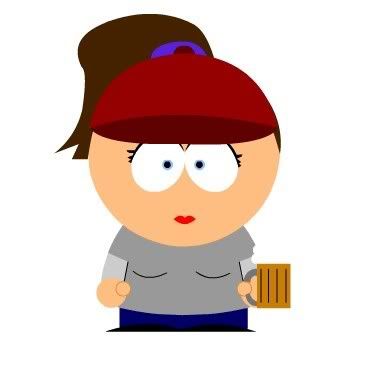 Name: FINY
Home: New York, New York, United States
About Me: Just a New England girl trying to make it in NYC. Email me at: soxfaninnyc [at] gmail [dot] com
See my complete profile
Previous Post
Archives
Etc.
Who Links Here