More Finy on the Web
Organizations I Care About
Red Sox Links
Red Sox Blogs
Blogs I Read
Tuesday, July 25, 2006
Blinded
I know it's tough to tell from what I write in this space, but I care a ridiculous amount about grammar. The written word is precious to me. Sure when I blog I throw all grammar, punctuation, and spelling rules out the window, but it's mainly because I spend all day getting paid to agonize over whether our organization should hyphenate the word email or not (my feeling is not. When the internet and email were first emerging the word was hyphenated as an abbreviated way of indicating that it was "electronic mail". At this point, email is so ingrained in our culture the hyphen is no longer needed. We all know it's electronic by now).

But I do care. A lot. Especially when it comes to the publications I work on. I take pride in what I do, and how hard I work to do it. So when I received the call that one of our publications had arrived from the printer (well the overages had after being sent out to all 33,000 people on our mailing list) I was ecstatic. I couldn't wait to see it. I had poured over this thing for months. 24 pages of articles, some I'd written, all I'd edited, I couldn't wait to see the final product.

But then I flipped through. And in just those few seconds I realized that that was a bad idea. I should have held onto that moment longer. That "Oh, Wow, look what I did" moment. Because the minute I cracked the spine with was over. Two typos immediately stuck out, and this thing, this project, that had become my baby for the last few months, was dirtied.

And it's stupid because really? If I am honest with myself, not many people read this thing. Just thinking about how many mailers I get from various non-profit organizations, and knowing that 99.9% of them end up in the trash, is enough to make that point hit home. And one of the typos I doubt anyone will even notice. But I did. And I will every time I look at the damn thing now.

So I ended up being blinded by a lot of things. Blinded by the sheer repetition of the proofing cycle. So blinded that I completely missed things that should have been obvious. I was blinded by my minds eye which scientifically does actually see what you want it to see at certain times. And I was blinded by my rage at myself. That I couldn't do what I get paid to do - catch the errors.

This is what happens when all of the publications flow through one person. And Mom and DTR and a number of other people tried to tell me no one is perfect. But when it comes to the written word that is actually exactly what I am paid for. To fix mistakes. To be perfect.

And I want to write about how great the weekend was, and how I think my favorite part was Sunday when all we did was buy the Twin some glasses, catch a movie, and hang out at some bookstores, and how that makes me feel a little old but I don't really care. But instead I'm still fuming at myself. And sitting here wondering how to snap myself out of it.
posted by FINY @ Tuesday, July 25, 2006


About Me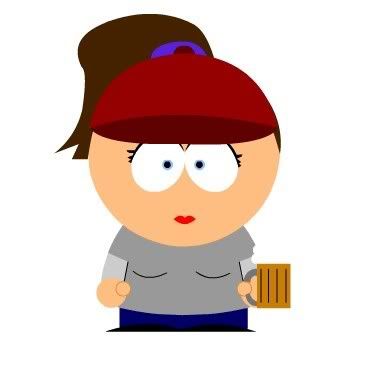 Name: FINY
Home: New York, New York, United States
About Me: Just a New England girl trying to make it in NYC. Email me at: soxfaninnyc [at] gmail [dot] com
See my complete profile
Previous Post
Archives
Etc.
Who Links Here