More Finy on the Web
Organizations I Care About
Red Sox Links
Red Sox Blogs
Blogs I Read
Sunday, September 11, 2005
Live Baseball in September Game 1
So total this month I will be going to see five MLB games up and down the East Coast. Yesterday was game 1. Red Sox v. Yankees at Yankee Stadium.

What a great day it was to be at the ballpark. Clear blue sky, comfortably warm with a bit of a fall breeze. And two teams on the field in the middle of a pennant race. It really doesn't get much better than that.

I must admit, I didn't have high hopes for the game yesterday. Schilling has been less than dominant since returning from the DL. In both the closer role and in the starting rotation his appearances were enough to inspire some major biting of the nails (as is evidenced from a few of my previous posts). But I'm a big enough person to admit when it's time for me to eat some crow and today is one of those days.

Schilling looked great. He looked as close to his pre-ankle-injury form as I think we've seen him thus far. He threw a few pitches in the first inning that I literally just gawked at they impressed me so much. (The beauty of sitting so close to home plate, there's no way I would have been able to determine what a great day he was having if I had been in my regular seats aka the upper deck). The stadium speed gun was clearly a bit off though, they clocked a fastball in the first at 97. Now, I'm not the best judge of speed just by seeing the ball but even I know Schilling's not throwing THAT hard. Some NESN watching friends indicated the highest they saw the speed gun was around 94. That sounds a lot more plausible.

The one thing I had been hoping going in was that our offense would really light it up because I was afraid we were going to need it with Schilling on the mound. Turns out we didn't, because Schilling did so well, but the bats turned up anyway, and right from the first inning. Manny's two run shot in the first really set the tone for the day, and after we sat down from the habitual rise and scream celebration the guys I was with and I looked around and were a bit surprised at the number of people who had joined in our joy. Hot DAMN were there a lot of Red Sox fans at the Stadium yesterday. Now, this isn't unusual, Boston is so close that it's easy for hometown fans to drive down, plus so many people from Boston end up in NYC one way or another, that in recent years it hasn't been AS dangerous to walk into enemy territory with say, a Bill Mueller T-shirt on (which is exactly what I did yesterday). But still, when the away team's fans are that loud and that cohesive in the first inning, you've got to think, as a Yankee fan, that you're in for a long day.

And they were. There's really no other way to describe what the Sox did yesterday than they just dominated the Yanks. Everyone who entered the game for Boston was on base at least once (granted Cora was only there because he was substituted as a pinch runner, and he never reached again after that but still). They more than doubled the hits by the Yankees. And how great was it to see Olderdude go yard?! Overall it was just a great great day.

The one downside, the one moment that just made me a little bit sad, was when the Yankees threw Bellhorn into the game. Now by this point it was clear that the game was out of reach, and it felt like they were sacrificing Mark to the Gods or something. Why throw him and his .211 batting average into a game that's two outs away from being over? Against his former team? I am definitely being a bit selfish as seeing him in a Yankee uniform, in person, just about broke my heart. I'm just glad he didn't strike out. Or hit a homerun against us. In true Bellhorn fashion he walked. A walk I could handle. Any other outcome to that at-bat and I would have slipped into my schizophrenic mode again. And who wants that?

But yeah, overall, a fantastic day at the park. Now here's to hoping that my boy Wakefield can keep it going for us today. It would be great to walk away with a five game lead on the Yankees. But after yesterday at least it's not going below 3.

Go Sox!
posted by FINY @ Sunday, September 11, 2005


About Me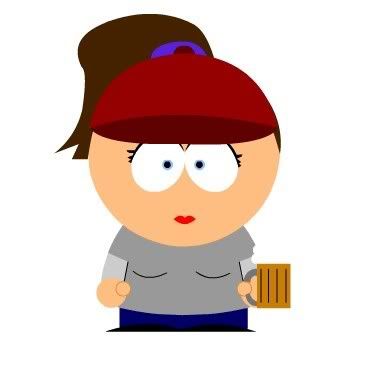 Name: FINY
Home: New York, New York, United States
About Me: Just a New England girl trying to make it in NYC. Email me at: soxfaninnyc [at] gmail [dot] com
See my complete profile
Previous Post
Archives
Etc.
Who Links Here