More Finy on the Web
Organizations I Care About
Red Sox Links
Red Sox Blogs
Blogs I Read
Thursday, June 16, 2005
Brain Dump Part II: Blogging From the Laundromat
More thoughts on CFBs:

I've been thinking a lot about a few emails I've gotten from Julia over at Epiphany. We've been talking about CFB's (among other baseball topics) and I have started to wonder if my disdain for such fans is really justified. While I hate sitting next to those pink clad girls who sit here chatting about how hot Tek's quads are (even if I DO agree) and wondering when Pedro is pitching or why Nomar isn't playing, didn't they pay just as much for their ticket as I did? That pink Boston hat is MLB licensed. And isn't it true that by buying said ticket and girly team gear they are pumping money back into the team? When it comes down to it, I may hate all that stuff, but their fandom, from the team's standpoint, is exactly the same as mine. Because all our money goes to the same place. Into the contracts of the players I so adore.

Sigh. This is going to be a debate I have with myself for a long time.

Bloc Party at Webster Hall:

Went to go see Bloc Party at Webster Hall the other night. It was a great show, though not as energetic as I was expecting. This actually had little to do with the band itself. It was approximately 100 degrees in the venue. There was seemingly NO AC, and on a 85 degree night, in a crowd of hundreds all squished together, it felt like the surface of the sun. I felt bad for the band, because many people in the crowd barely had the energy to even nod their heads to the beat. Most of us were just concentrating on not passing out. I am sure I lost ten pounds in sweat that night. Still glad I went to go see them, but damn does Webster need to make some updates to their systems. I will say though that this was the first show I had been there when the band didn't have to stop the show due to some technical problem. Webster really is falling apart. And yet I've still got two more shows to see there this summer. Eek!

100 Things:

Ok, so it seems like a blog requirement to have one of these. So here's mine. I wrote it over the last couple days but posted it back to January so that it wouldn't take up the entire front page here. Though this second Brain Dump is coming dangerously close to doing that anyway.

New Links:

Be sure to check out:
Epiphany
Little Pieces of Nothing

Ok, that's all for now. Brain Dump finished.
posted by FINY @ Thursday, June 16, 2005


About Me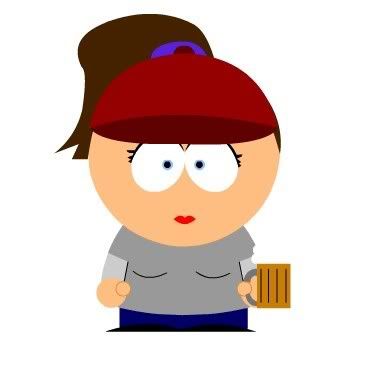 Name: FINY
Home: New York, New York, United States
About Me: Just a New England girl trying to make it in NYC. Email me at: soxfaninnyc [at] gmail [dot] com
See my complete profile
Previous Post
Archives
Etc.
Who Links Here