More Finy on the Web
Organizations I Care About
Red Sox Links
Red Sox Blogs
Blogs I Read
Tuesday, June 07, 2005
Boston, The Sox, a Thong, and the fear of Looking Like a CFB
Casual Fan Bitch: (N) A description coined by soxaholics.com to describe sports fans of the female persuasion who don't actually know much about the team except for which players are cute. Most CFBs could not name the starting nine for the team they are supposedly fans of. You can typically pick them out by their pink team attire.

It is every die-hard female fan's worst fear to be thought of as a CFB. Or at least, it is mine. The problem with being a woman who is obsessed with a team (and I mean any team, not just the Sox) is that many men assume you don't really know you're team. I can't begin to tell you the number of people I've met who, after getting into a long discussion with me about, say, why Mark Bellhorn is better than people think he is, turn to me and say "Wow, you really know your stuff, don't you?"

Um, yeah. But why are you so surprised?! You wouldn't have made a comment like that if I had been a male. Asshat.

This past weekend I made my way up to Boston to catch up with some fellow Royal Rooters from RSN.net and see the Anaheim game on Sunday. A few of us had met up the night before and perhaps partied a bit too hard. So when I started drinking at Boston Billiards less than 12 hours later, it hit me a bit harder than it normally would have.

What this led to was me playing pool, in low rise jeans, with a thong on. Not the best idea ever as it was immediately evident that there would be no way to hide said thong while playing pool. Now, had I not been wasted, I probably just wouldn't have played, but damn those inhibitions melting away!

So instead of not playing pool, and instead of slowing down on the drinking, I did neither. Not only did I do neither, but quite a few of my RR friends, decided that snapping my thong might be fun (though I did destroy BlackJack's beer for doing so).

So now here's my fear, did I come off as a CFB this weekend? I wore no pink (I had a Bill Meuller T-shirt on - red and blue the ONLY acceptable colors for Red Sox apparel), I could still name everyone on the damn team, but I said some seriously stupid non-baseball-related stuff, and flashed my thong around like it was my job. Perhaps I shouldn't be judging those pink-shirt-wearing, Johnny-Damon-loving, short-skirt-sporting girls at baseball games as quickly anymore. Perhaps they're just having an off day.

Yeah, we'll see how long that outlook lasts.
posted by FINY @ Tuesday, June 07, 2005


About Me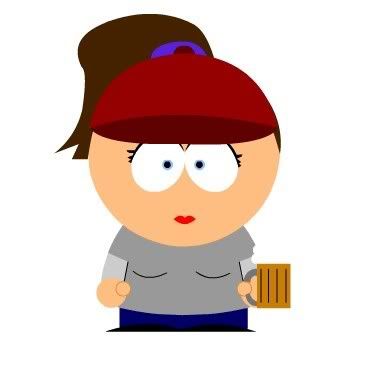 Name: FINY
Home: New York, New York, United States
About Me: Just a New England girl trying to make it in NYC. Email me at: soxfaninnyc [at] gmail [dot] com
See my complete profile
Previous Post
Archives
Etc.
Who Links Here