More Finy on the Web
Organizations I Care About
Red Sox Links
Red Sox Blogs
Blogs I Read
Tuesday, June 14, 2005
Brain Dump Part 1
Been meaning to write for ages but have been soooooo busy. Been writing this one over the last couple days.

Wakefield's Last Outing:

A few thoughts here, all of which have been commented on over and over and over again in the Sox blogosphere.

* Was it coincidence that Wakefield emerged from his slump the day that Mirabelli came off the DL? I think not. Wake tried to downplay Mirabelli's impact in order to not put Varitek down, but I most people probably didn't believe him.

From the Boston Globe:

'Jason did a great job," Wakefield said. ''Doug back there, he's been catching
me over such a long period, he does such a great job back there. I don't want to
take anything away from Jason."

Yeah that's sweet and all Wake, but we know the score. ALL of Wakefield's numbers when pitching with Mirabelli behind the plate are better. Now granted, knuckleball pitchers are almost designed to be streaky, so perhaps Belli's stint on the DL just coincided with a rough patch, but I doubt it.

* It would have been REALLY great to see Damon hit for the cycle. I wasn't watching the game, so I'd love a little input here. Did it look like they were intentionally pitching around him?

* I've never been a lover of Dale Sveum. He's left far too many Red Sox out to dry on the bases, and I think save the World Series last year people would have been calling for his head this off-season (oh wait, they still were). Now, I love that picture I posted below as much as anyone, the one of Wakefield sliding into home? But what was Sveum THINKING sending him to the plate?

I mean, not only is Wakefield not used to base running, but you're up 3-0, and are risking your starting pitcher. You KNEW it was going to be a close play, and God forbid there was a collision, you've got a 38-year-old pitcher who hasn't run that much in his entire career probably (remember he was on first when the play started) going up against a man in full catching equipment? 9 out of 10 times who do you think wins that fight for the plate?

It all worked out for the best, but wow that's a lot to risk when you're up 3-0.

Great Interview:

David Laurila over at redsoxnation.net recently interviewed Mike Tamburro, President of the Pawtucket Red Sox. For any of you who have never checked out any of David's interviews you really should, they're always fantastic, but this one was flat out joy inducing.

Tamburro has been with the club since 1977 and shares some hilarious stories about Sox such as Win Remmerswaal, "Walpole" Joe Morgan, Oil Can Boyd, and Wade Boggs. Go check it out!

Interview

More to come:
*New links to be added
*Another conversation about CFBs as inspired by an email from Julia
*And various other brain-dump-type topics
posted by FINY @ Tuesday, June 14, 2005


About Me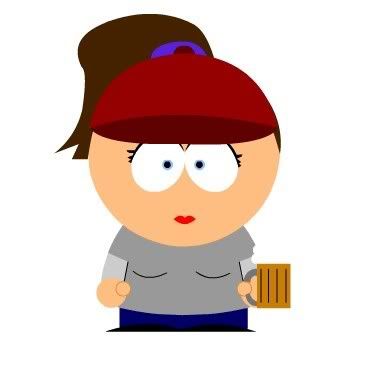 Name: FINY
Home: New York, New York, United States
About Me: Just a New England girl trying to make it in NYC. Email me at: soxfaninnyc [at] gmail [dot] com
See my complete profile
Previous Post
Archives
Etc.
Who Links Here