More Finy on the Web
Organizations I Care About
Red Sox Links
Red Sox Blogs
Blogs I Read
Saturday, January 07, 2006
You're Fired! ... Oh wait, no you're not, I am!
It's funny how we define ourselves by our careers. I'm an Assistant Editor. She's a doctor, he's an actor. Upon first meeting someone one of the automatic questions is: "What do you do?" In approximately five weeks I will no longer have an answer to that question.

See, I was fired on Thursday. Or, as it was put to me, "let go". I'm not going to go into why, because really it doesn't matter. What does matter is that in five weeks (they're keeping me around to give me time to find a job – though finding a job in five weeks is going to be no small feat) I will be unemployed.

There have been few times in my life that I've felt this low. I can't sleep, each time I nod off I wake up in a panic. I've been fired. It's amazing how hard a concept it is to grasp. Coming completely out of the blue like that (and you can tell it was out of the blue from what I wrote in my update 100 Things About You post) it just still hasn't hit me. I've thought a thousand different things. Certain phrases from the meeting come back to me. "This isn't personal". On the surface I know that's true. I know none of my bosses dislike me on a personal level. But it IS personal to me. Not being able to pay my bills. That's personal. Wondering how I am going to pay my rent. That's personal. Feeling like a complete and total failure. That's personal. It's not personal to them because when I walk out the door it's over for them. But for me it will keep going. Every day. I've been fired. Over and over again in my head.

Being fired makes you reassess. Every step I've taken since the minute I declared my major as Writing, Literature, and Publishing has been to have a career in the publishing industry. Unfortunately, this is a very very small industry I work in. And a ridiculously incestuous one. So how am I supposed to go out and get a job at another college publishing house? Actually, how do you spin "I was let go" on ANY job interview?

I've already started looking for jobs. Today I'll spend polishing my resume and cover letter. I'm applying for anything and everything at the moment. From jobs in publishing to event management, hospitality to an Account Executive with a sports team in NY/NJ.

And luckily, I've got the best support network a girl could ask for. Ten minutes after I was let go I sent out an email to all my friends in NYC. I had already been planning on meeting up with J for drinks, so it seemed the perfect opportunity to turn the evening into a "let's drown my sorrows" event. On a good day it's tough to get all my friends together. We all have varied schedules, events, parties, and jobs to go to. But that night, 8 of my friends dropped everything and rushed to my side. It meant the world to me. The hangover the next day was a bitch, but it was worth it. To have them all around me, knowing they loved me, helped to temper the "I'm a complete failure" feeling I've got going on right now. Because I'm NOT a complete failure. I have a great family, amazing friends, and soon, I'll have a new job.

I oscillate between being sad, scared, shocked, and angry. But even during these mood changes I know deep down in my heart that I'm going to be Ok. Fuck it, this may be the best thing that ever happened to me, who knows? I just need to keep reminding myself that my job is not myself. And just because I was fired it doesn't diminish my worth as a person. I'm still me. Just with a little less money.

Labels: work
posted by FINY @ Saturday, January 07, 2006


About Me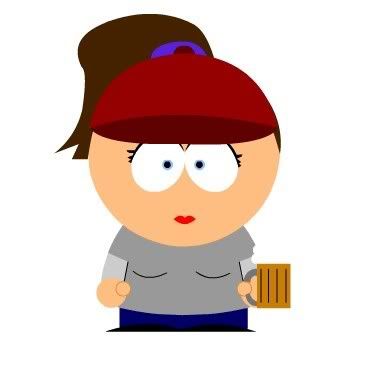 Name: FINY
Home: New York, New York, United States
About Me: Just a New England girl trying to make it in NYC. Email me at: soxfaninnyc [at] gmail [dot] com
See my complete profile
Previous Post
Archives
Etc.
Who Links Here