More Finy on the Web
Organizations I Care About
Red Sox Links
Red Sox Blogs
Blogs I Read
Wednesday, December 28, 2005
A Christmas Present to Nacho
Nacho, sweetie, this one is for you. I know you've been waiting for it.

A few weeks ago, Johnny Damon was signed by the dreaded New York Yankees. I didn't write about it right away. Obviously. But it occupied my thoughts a lot less than I thought it would. I've mentioned before that I am not a big off-season baseball fan. There are too many rumors, too much speculation. Overall just too many people talking just to hear the sound of their own voices. Sure I have my opinions on certain deals and whatnot, but my discussions over who should be batting lead off or who should be signed to a contract aren't exactly going to change the Front Offices decisions, so why lose precious time and sleep over it? Especially when there's not much to spare during the holidays to begin with.

(As a side note, I completely realize how ridiculous this argument is when during the regular season I will regularly challenge the manager's in-game decisions. It's not like me saying that so-and-so should have been brought in in the 8th is going to change anything, but for some reason I take much more pleasure in that. Sure it doesn't make sense, but you know what? I just don't care.)

But when the Yankees signed Johnny Damon to a 4 year 52 million dollar deal, I couldn't escape it. Everyone in my office was wondering if I was in mourning. People were calling from home asking if I was ok. I was getting phone calls, emails, IMs you name it. People were sending me their condolences. And sure for certain people I played it up. But in all honesty? I'm not all that upset.

I will take a moment to say that he looks absolutely ridiculous in pinstripes. I mean come on, he went from this:



To this:



Any red-blooded woman is going to tell you which one's hotter. And I could care less how CFB that was of me to say.

What I want to know is where was everyone when Bill Mueller left? I proudly wore my number 11 T-shirt to every game I went to this year. He was my kind of guy. Quietly providing the Sox with solid batting and defense. He's the kind of player that MLB needs more of, and I was really sad to see him go. Johnny on the other hand I never really formed any sort of emotional attachment to. He always seemed fake to me. And while I will always love him for being one of the 25, I'm not going to have a problem rooting against him now that he's on the Yankees.

Because he proved me right. I was always under the impression that everything that came out of his mouth was a part of his "image", that it wasn't the real him we were seeing. I can't stand people like that. Yeah the team's got other guys who are quirky and weird. Manny comes to mind. But they still seem real. Johnny never felt that way to me. And now he's shown his true colors.

What pisses me off the most about the whole thing was the lying. And I am sorry but that's what he did. All year he spouted all this "the Sox mean more to me than the money, I would never go to the Yankees, blah blah blah". But come on, as a guy going into free-agency, you KNOW that the money wins out. Always. So unless you really mean it, don't spout it. We're grown ups, we can handle the fact that this is a business, and this is your job and if I was offered that much more money somewhere else then of course I'd take it. Who wouldn't? So now it looks like he was just trying to get the fans to love him that much more. News flash to Johnny, it wasn't necessary. We all already loved you for being one of the best lead off batters in MLB, for your contributions to the 2004 team, for your performance in game 7 of the 2004 ALCS. You didn't need to do more than that. You didn't need to pretend that the Sox were all that mattered. That you were going to be loyal to the hometown boys.

But that's just rational anger. And not even anger. I find myself feeling kind of "eh" about the whole thing. Am I worried that the Sox now have no CF and no SS and a LF and SP who both want to be traded? Hell yeah. But I have to assume that the guys in the Front Office know a hell of a lot more than I do (even with all the upheaval). That may be misplaced trust, but it is what it is. The free agent market this off-season has been ridiculous. Guys are getting signed to outrageous contracts for way more than their worth and way longer than they should be. So I am going to applaud the Sox Front Office for a moment and say I am glad their not out there trying to sign just anyone.

That said, can we please sign SOMEONE soon? It's almost January fellas, and I don't know that I can get in shape in time to play centerfield.
posted by FINY @ Wednesday, December 28, 2005


About Me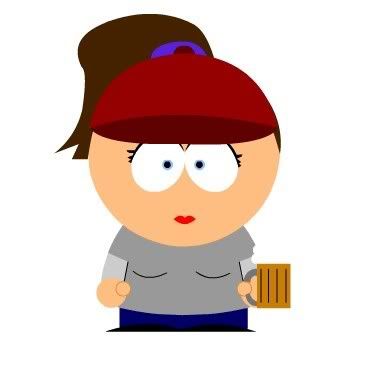 Name: FINY
Home: New York, New York, United States
About Me: Just a New England girl trying to make it in NYC. Email me at: soxfaninnyc [at] gmail [dot] com
See my complete profile
Previous Post
Archives
Etc.
Who Links Here