More Finy on the Web
Organizations I Care About
Red Sox Links
Red Sox Blogs
Blogs I Read
Thursday, December 15, 2005
6 Hours and 30 Minutes ...
... I keep thinking they can't let this happen. They can't actually cause this kind of disruption that will affect 7 million people. Can they?

Oh they can, and they might. The MTA and the Transit Workers Union now have a little more than 6 hours to resolve their contract before all New York City subway and bus workers walk off the job.

I don't know how much press this is getting outside of New York. But for those of you who don't live here, or have never lived here, I don't even know if you can fully comprehend the kind of chaos that is going to ensue if this strike goes through.

7 million people a day ride the NYC subways and busses. 7 MILLION. I am one of the lucky ones. If this strike actually happens (and I still can't even wrap my mind around the idea that that might be true) my company is sending a car to pick up three of us who work in my department and live relatively close together in Brooklyn. But it's costing them $120 to get us into the office and back to our homes. If this goes into next week, I have to turn to my other options:

1. Walking. This would involve a 20 + minute walk to the Manhattan Bridge, a walk across the East River, and then 50 some odd blocks to the office. It would take hours. And it's in the 20s. Have I mentioned that it is supposed to rain/sleet/snow tomorrow?

2. The Long Island Railroad. While the LIRR is under the MTA umbrella, they are members of a different union. The trip, because I would need to take the LIRR from Brooklyn to Queens and THEN into Manhattan on a normal day would take approximately an hour and a half. But that's on a normal day. Not on a day when two boroughs full of people are trying to do the same thing. Not on a day when LIRR has implemented "Emergency Schedules". Not on a day when NYC was brought to it's knees.

Again, I am one of the lucky ones. Between the car coming for me tomorrow, and the fact that the LIRR is a mere five blocks away from my apartment, I can still get around. Will it be hard and a pain in the ass? Of course. But I can do it. There are hundreds of thousands of people out there who are nowhere near as lucky. Who's walks to work could take them longer than their work days themselves. Who's access to things like the LIRR and car services are virtually non-existent.

I'm not going to get into a "The workers are right" or "the management is right" because honest, at this point it doesn't even matter. The MTA and the workers union now hold the fate of NYC residents and tourists in their hands. Why do I have a feeling we're all fucking screwed.

Labels: NYC
posted by FINY @ Thursday, December 15, 2005


About Me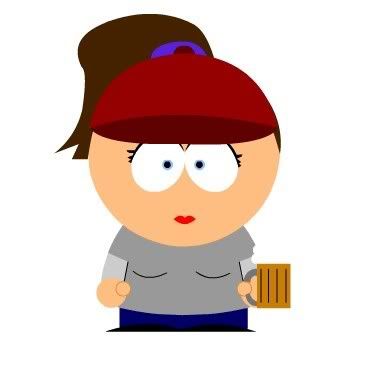 Name: FINY
Home: New York, New York, United States
About Me: Just a New England girl trying to make it in NYC. Email me at: soxfaninnyc [at] gmail [dot] com
See my complete profile
Previous Post
Archives
Etc.
Who Links Here