More Finy on the Web
Organizations I Care About
Red Sox Links
Red Sox Blogs
Blogs I Read
Monday, December 12, 2005
Without Heat and Without Hope
I've mentioned before that my landlord does not live in the country. I've mentioned before that while he sits, warm and happy in the Dominican Republic we have gone without heat on numerous occasions. This weekend, it went much much further than that.

On Friday I received a call from Grad Student Roommate saying that the women from the office under our apartment had called Keyspan because they smelled gas. Well, that can't be good, I thought. It wasn't.

When Keyspan showed up to check for the gas leak they found that though there wasn't a leak, there WAS a problem with our ventilation system. They immediately shut off our gas. To the entire apartment building. Why? Because if they hadn't we all ran the risk of carbon monoxide poisoning. Ok, good reason.

But what this left us with was NOTHING. We have no heat. Ok, that I'm kind of used to. But it's in the mid-thirties right now. And all those little tricks we used to use to get through the heatless days? Namely taking hot showers and baking a lot to warm up the kitchen? Useless. Why? Because no gas also means no hot water and no use of the stove. That's right, I can't be warm, can't shower, and can't cook anything other than stuff I can make in the microwave. Let's just say I am less than happy.

Oh and to add insult to injury? Our bathroom flooded yesterday.

With both roommates gone all weekend I was left in a very cold apartment all day (and well into the night) on Saturday trying to coordinate the various efforts of Keyspan, our super, my landlord, the plumber, etc. I was and am so freaking bitter, you have absolutely no idea.

So for now I am living out of a backpack that is sitting on the Twin's floor. I went back once Sunday to spend time with Tessie and to get clothes for work today, but that was it. Tonight I am going to brave the cold if only because I HAVE to get stuff done. I can't just not live in my apartment for God knows how long!

But you can bet this: no way in HELL am I paying rent for this shit.

And if anyone knows how to track people down in the Dominican Republic and very quietly get rid of them, I would appreciate an email.
posted by FINY @ Monday, December 12, 2005


About Me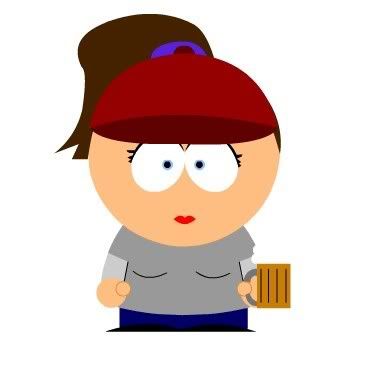 Name: FINY
Home: New York, New York, United States
About Me: Just a New England girl trying to make it in NYC. Email me at: soxfaninnyc [at] gmail [dot] com
See my complete profile
Previous Post
Archives
Etc.
Who Links Here