More Finy on the Web
Organizations I Care About
Red Sox Links
Red Sox Blogs
Blogs I Read
Monday, December 19, 2005
... Go to Galapagos
When I first arrived in New York I did so in order to accept a job at a college textbook publisher in midtown. I was working for seven different people. I WAS Peter from Office Space. Now, years later I look back onto those years and think: "Why in the hell did I stay in that job for so long?"

At the same time that I joke around with my friends about how terrible my time there was, I will always be grateful to the company for one thing: introducing me to some truly wonderful people.

I was reminded of this on Friday night as Meegan, KO, KO's husband, The Buddhist, and I filed into the Paradise Factory Theater, bracing ourselves for, well, God only knew what. We had all met because of our time at The Company, and we were there to support the family member of another former coworker.


DC actually used to be one of my seven bosses. She was one of the good ones (ok in truth only one of them was terrible, I loved the rest). DC comes from an interesting family, filled to the brim with musicians. Her brother Chris, was the one we were there to see. A member of the popular NYC band The Knockout Drops, Chris is currently starring in a sort-of-one-man-show called "Escape from Bellevue". And seriously, if you're in NYC on a Friday or Saturday before The middle of January, you really should go check this show out.


Now, knowing Chris, I am never going to be able to write an objective review of the performance (I'll leave that to Newsday). I will say I was amazed that a show about Chris' alcohol and drug abuse and his multiple trips to the famed mental institution, Bellevue, had me laughing as often and as hard as it did. The mix of monologues, Drops songs, and various videos were simultaneously poignant and hilarious. (My favorite, by FAR was the video "The Whore Whisperer").

And what do you do after seeing an hour and a half long show about the rocky path to sobriety? Well of course you go to a bar and get yourselves some drinks. So as our crew sat there drinking beers reflecting on the show and generally shooting the shit, I was reminded of how lucky I was to stumble across such great people. Even if it did mean a year and a half of torture.
posted by FINY @ Monday, December 19, 2005


About Me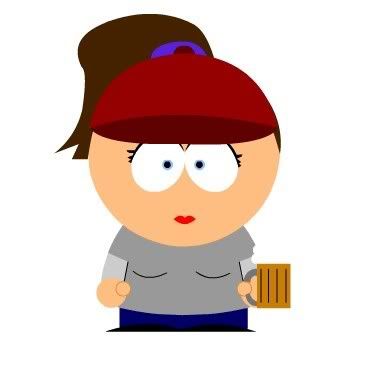 Name: FINY
Home: New York, New York, United States
About Me: Just a New England girl trying to make it in NYC. Email me at: soxfaninnyc [at] gmail [dot] com
See my complete profile
Previous Post
Archives
Etc.
Who Links Here