More Finy on the Web
Organizations I Care About
Red Sox Links
Red Sox Blogs
Blogs I Read
Tuesday, January 03, 2006
Christmas Continued!
So I got a lot of great things for Christmas. A Tim Wakefield Jersey, a digital camera, a first edition of my favorite book. All in all, a pretty good haul. But you know what I love about Christmas? It doesn't stop for like a month! For example, today in the mail I received the following thanks to a B&N gift certificate from one of my bosses:

1. The Polysyllabic Spree - Nick Hornby


"FROM THE PUBLISHER
"Books are, let's face it, better than everything else," writes Nick Hornby in his "Stuff I've Been Reading" column in The Believer. "If we played cultural Fantasy Boxing League, and made books go 15 rounds in the ring against the best that any other art form had to offer, then books would win pretty much every time. Go on, try it. The Magic Flute v. Middlemarch? Middlemarch in six. The Last Supper v. Crime and Punishment? Fyodor on point And every now and again you'd get a shock, because that happens in sport, so Back to the Future III might land a lucky punch on Rabbit, Run; but I'm still backing literature 29 times out of 30." This book collects Hornby's popular columns in a single, artfully illustrated volume with selected passages from the novels, biographies, collections of poetry, and comics under discussion. "

I absolutely adore Hornby and this book is so right up my alley subject wise.

2. Radio On - Sarah Vowell


"FROM THE PUBLISHER
What does our country sound like? There are approximately 502 million radios in America alone. Radios in cars, in kitchens, in malls, playing in elevators and beauty shops. Sarah Vowell listened to the radio for one year and wrote down her impressions."

The only one of Vowell's books that I've yet to read. Really looking forward to this one.

3. The Art of War - Sun-tzu


"FROM THE PUBLISHER
Lionel Giles' classic translation of the oldest military treatise in the world.
Thus it is that in war the victorious strategist only seeks battle after the victory has been won, whereas he who is destined to defeat first fights and afterwards looks for victory.
This volume contains the introduction and fascinating commentaries of Lionel Giles, who provided the first definitive English translation of Sun Tzu's masterpiece. His copious notes and bibliography have been updated to make them more accessible to English speaking readers, and enhancing the insights to be drawn from this timeless classic. "

Not your typical gift certificate purchase, but it's one of those books I always meant to read ...

4. Sex, Drugs, and Cocoa Puffs - Chuck Klosterman


"FROM THE PUBLISHER
Countless writers and artists have spoken for a generation, but no one has done it quite like Chuck Klosterman. With an exhaustive knowledge of popular culture and an almost effortless ability to spin brilliant prose out of unlikely subject matter, Klosterman attacks the entire spectrum of postmodern America: reality TV, Internet porn, Pamela Anderson, literary Jesus freaks, and the real difference between apples and oranges (of which there is none). And don't even get him started on his love life and the whole Harry-Met-Sally situation.
Whether deconstructing Saved by the Bell episodes or the artistic legacy of Billy Joel, the symbolic importance of The Empire Strikes Back or the Celtics/Lakers rivalry, Chuck will make you think, he'll make you laugh, and he'll drive you insane -- usually all at once. Sex, Drugs, and Cocoa Puffs is ostensibly about art, entertainment, infotainment, sports, politics, and kittens, but -- really -- it's about us. All of us. As Klosterman realizes late at night, in the moment before he falls asleep, "In and of itself, nothing really matters. What matters is that nothing is ever 'in and of itself.'" Read to believe. "

This is the one I am the most excited about. I've been meaning to pick this up for AGES.

Now the question is ... which one do I read first?!

Labels: books
posted by FINY @ Tuesday, January 03, 2006


About Me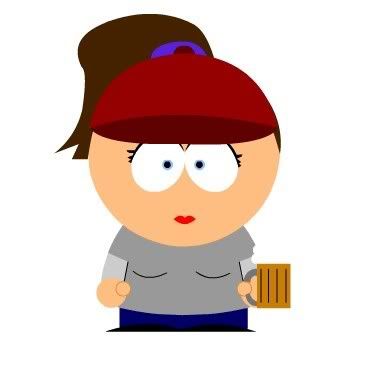 Name: FINY
Home: New York, New York, United States
About Me: Just a New England girl trying to make it in NYC. Email me at: soxfaninnyc [at] gmail [dot] com
See my complete profile
Previous Post
Archives
Etc.
Who Links Here