More Finy on the Web
Organizations I Care About
Red Sox Links
Red Sox Blogs
Blogs I Read
Thursday, November 10, 2005
Magic, Music, and Movies
I'm not a huge movie person. As a matter of fact I see VERY few in the theaters. It's not that I don't love to veg out and watch a good movie here and there, it's just that since I don't watch television that much and don't read reviews in the paper, I usually don't even know what's playing and when I'm thinking "Gee what should I do today" "Go see a movie" is not even in the top five of what first comes to my head.

That said, this month there are two movies coming out that I absolutely can not WAIT to see. And both classify me as a huge dork. And that's ok by me.

The first is Harry Potter and the Goblet of Fire due out on November 18th. I absolutely love both the books and

the movies, and am definitely one of those people that counts down the days until their releases. I'm also probably going to mourn after the next book comes out since it's the last. Anyway, this one opens on November 18th. I may try to get tickets to the midnight showing, but I kind of want to wait to see it in Imax, which I am sure is going to be impossible to get tickets for. But especially since this is the movie with The Triwizard Tournament, and I am sure visually it is going to be astounding, I'd may rather wait to see it on the bigger screen. Then again, I could always just see it twice … hmmmmm.

The second is the one I am REALLY exited about. The movie adaptation of the musical Rent comes out on Nov. 23rd and I am simply ecstatic. I love this show and have seen it three times (though never with the original cast) and am interested to see how it plays out on film.
When Chicago was made into a movie I will say I think they did a pretty nice job of it and I hope they stay as true to the Broadway version of Rent as possible. I am a bit upset by an internet rumor floating around out there that the songs "Halloween" (which is one of my favorites) and "Goodbye, Love" (which is actually at a rather poignant plot point) were not included in the final cut. This kind of thing always makes me angry. They didn't include the song "Nobody's Got No Class" in the Chicago movie and I was irate (and not just because I love that song). I just feel like if you're going to make a movie based on a show that's already in existence, you've got to include all of the original songs. Especially since when these shows are written the music is a MAJOR conveyor of the emotion and plot going on onstage at the time. Of course the dialogue is important, but the music is what really drives it home. It was written to be that way. Stick to it!

So we'll see if either of these are let downs or not. But I really doubt it. Geez, after seeing Jarhead last weekend and these two movies coming up this is a HUGE movie month for me. It's possible that's more movies in one month than I've gone to see all year! I gotta get out more.

Labels: movies
posted by FINY @ Thursday, November 10, 2005


About Me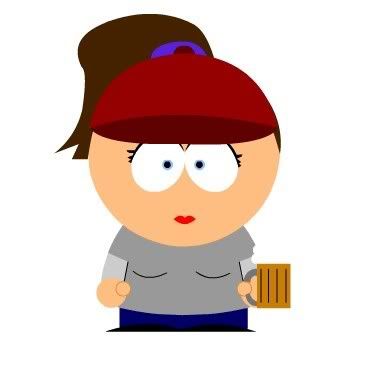 Name: FINY
Home: New York, New York, United States
About Me: Just a New England girl trying to make it in NYC. Email me at: soxfaninnyc [at] gmail [dot] com
See my complete profile
Previous Post
Archives
Etc.
Who Links Here