More Finy on the Web
Organizations I Care About
Red Sox Links
Red Sox Blogs
Blogs I Read
Thursday, August 04, 2005
Missing Missy 2: Or, Reason Number 2843597 I Love NYC
Missy, I promised I'd dedicate posts to you when something truly New York went on in my life, so here it is.

When I walked into my cube this morning the light on my phone was flashing. I had just missed a call. Two seconds later my bag begins to vibrate on my shoulder as my cell phone rang.

MM has just seen the original cast of Rent on the Today show and found out that they would be playing two songs in Bryant Park this afternoon. Clearly, we had to go.

Rent debuted ten years ago in NYC and has been going strong ever since. Both MM and I have seen it multiple times and could probably sing the whole thing, curtain to curtain, without pausing for a breath. That said, we had never seen the original cast.

Apparently the reason for the special event was that Rent is now being made into a movie, due out in November. So they teamed up with Broadway Cares and Equity Fights Aids to do a simultaneous fundraiser/promo.

Now I ask you, in what other city could I wander out of my office, hop on a subway, see the original Broadway cast of one of my favorite musicals perform two songs, and still be back to the office in time to have not taken a long lunch hour? And have all of it happen for free? The answer has to be none.

Bryant Park wasn't quite as full as I expected it to be, though I guess there wasn't all that much publicity for the event. The cast sang "Seasons of Love" and "Take Me or Leave Me" not two of my favorite songs (they sang "What You Own" on the Today show. If they had done that again I think I would have died with happiness). Still, standing in the middle of Bryant Park, surrounded by lush green trees dwarfed by the skyscrapers behind them, listening to simply amazing music, surrounded by hundreds of fellow musical buffs all I could think was "It's so damn cool that I live in this city".

After three years here, I don't think that feeling is ever going to go away.
posted by FINY @ Thursday, August 04, 2005


About Me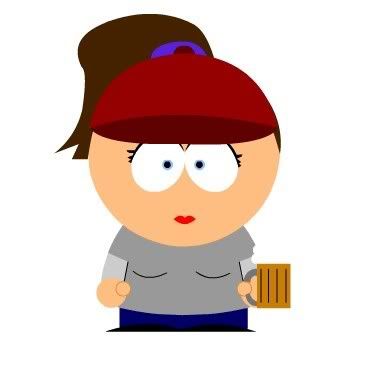 Name: FINY
Home: New York, New York, United States
About Me: Just a New England girl trying to make it in NYC. Email me at: soxfaninnyc [at] gmail [dot] com
See my complete profile
Previous Post
Archives
Etc.
Who Links Here