More Finy on the Web
Organizations I Care About
Red Sox Links
Red Sox Blogs
Blogs I Read
Sunday, July 31, 2005
Dave Matthews Band on Randalls Island
It may have been dusty, and I may still be picking dirt out of my teeth, but wow what a show. It was completely worth the $6 beers, the dirt field, the disgusting porta-potties, and the thousands of people that flooded the busses and subways.

The day started out a little more than chaotic. Though the MTA had assured everyone that the system would be ready for the onslaught that the concert was going to unleash upon it, it seemed off to a rocky start. The crowds at the subway stop at 125th Street at around 3pm were completely chaotic. There was no real organization to be seen and hundreds of people on the streets. Somehow we made our way onto one of the busses and were transported over to the Island where things got much more streamlined.

After being corralled through three different checkpoints we entered what can be described as nothing other than a dustbowl. Vendors lined each side of the field, seeling everything from "cheese steaks" (I put that in quotations because really it was lukewarm meat, sliced American cheese that was nowhere near melted, and huge pieces of onions) to pizza to beer to wine. But with the dry couple days we've had and the thousands of people milling around the dust being kicked up created a sort of brown haze. And made for some VERY dirty feet, among other things.

We caught the last few songs the Jem played. They were pretty good though to be honest I wasn't paying a ton of attention. After that we just kind of hung out in the shade for a few hours trying desperately to stay as cool as possible. BNL came on somewhere around 6:30 and played a pretty good set. I'd seen them three times up in Boston when I lived up there, and they're always fun to see in concert. Who can't love a bunch of goofy Canadians?

And then the real show began. And it was one of the better shows I've seen in a while. I was half expecting DMB to play their entire new album. Many of their recent set lists had consisted of little else. But this one was a doozy, and I knew it would be from the minute they opened up with #41.

Here's the full list:

Saturday Jul 30 2005
Randall's Island


#41
One Sweet World
Dream Girl
Don't Drink the Water
Time Of The Season
Hunger For The Great Light
You Might Die Trying
Crash
Jimi Thing
Tripping Billies
Steady As We Go
American Baby Intro
American Baby
Dancing Nancies
Warehouse
Louisiana Bayou

The encore consisted of Old Dirt Hill and What You Are. I thought that was a bit of an anticlimactic choice considering the fantastic set they had just played. But by God was that show a lot of fun. One Sweet World was probably the highlight for me, though Warehouse comes in a close second. Being on the short side I couldn't really see the stage, but just being there, feeling the energy of the music and the crowd. It was absolutely wonderful.

And well worth the dirt tan I acquired.
posted by FINY @ Sunday, July 31, 2005


About Me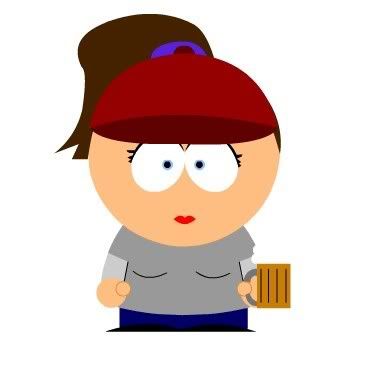 Name: FINY
Home: New York, New York, United States
About Me: Just a New England girl trying to make it in NYC. Email me at: soxfaninnyc [at] gmail [dot] com
See my complete profile
Previous Post
Archives
Etc.
Who Links Here