More Finy on the Web
Organizations I Care About
Red Sox Links
Red Sox Blogs
Blogs I Read
Monday, August 01, 2005
A Sad Day for Baseball
Before I go off wandering the internet, and especially the blogosphere, looking for people's reactions to Rafael Palmeiro's suspension this afternoon, I thought I'd jot down a few thoughts. I know that in getting more information, and in thinking about it more, I am sure that my opinions will oscillate quite a bit. But for now, I'd like to record my initial emotional response.

I'm sad. There's really no other way to put it. I feel like no matter how old I get, and contrary to all of the information at my disposal, I will always be the idealistic, baseball as a pure game, stars-in-her-eyes kind of fan. I'm like that in my everyday life as well. Always seeing the good in people long before the bad. This usually gets me walked on. But it's never going to change.

So when something like Palmeiro's suspension happens, I feel ... betrayed. And I think all baseball fans should. I also want to smack him upside the head. I don't care how long he's been using steroids, I don't care what it's done for his career, how FUCKING stupid do you have to be to continue to take them right now? Sure, testing is random, but when you KNOW there's testing going on, why even risk it? So now, not only is Palmeiro potentially a cheater and a liar, he's also potentially incredibly moronic (I say potentially because he is claiming he didn't use them and that they got in his system without his knowledge, which I guess still puts him in the just ridiculously dumb category, so really no matter what way you look at it the guy is now a known idiot).

This is all the baseball world is going to be talking about for a little while. Maybe a long while. And with each new theory I feel like it's going to kill a small piece of the little-girl-fan inside me. The one that wants to believe there are pure baseball players. The one that believes in the game and the people who play it. I don't want to become bitter and start thinking everyone who suddenly gets hot is taking performance enhancing drugs. I want to believe that this is clearly OTHER teams problems and that obviously none of the Sox would ever use.

But logically I know this is the state of the game. We have to be skeptical now. We have to question, and criticize. And you would think Red Sox fans more than anyone else would be prepared to do so. But I'm not. Even though I know I have to.
posted by FINY @ Monday, August 01, 2005


About Me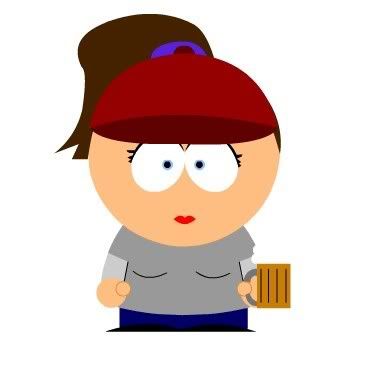 Name: FINY
Home: New York, New York, United States
About Me: Just a New England girl trying to make it in NYC. Email me at: soxfaninnyc [at] gmail [dot] com
See my complete profile
Previous Post
Archives
Etc.
Who Links Here