More Finy on the Web
Organizations I Care About
Red Sox Links
Red Sox Blogs
Blogs I Read
Tuesday, August 16, 2005
I Told You So!
That goes out to all my baseball fan friends who poo-pooed my dislike of moving Schilling to the pen. To all of them that laughed at the idea that I would feel uncomfortable putting a guy who was clearly not healthy yet, who probably sacrificed his career to win the Sox a World Series into the kind of situation where winning and losing games would rest solely on his shoulders.

We all know Curt likes to have the ball in times like those. But he shouldn't have it. Not now.




Last night the Red Sox needed four outs from him. Four. With the Sox leading 6-5 with two outs in the 8th Schilling was brought in and he fanned the first batter he faced but allowed two runs to score in the ninth, and earning himself, and his team, the loss.

A quote from the Boston Globe this morning had Schilling saying the following:
''You can't cost your team games while learning to do the job," said Schilling, who has been closing for a month now. ''There's no excuse for that. This is a results-oriented business. Tonight was a horrible night for me."

It was a horrible night for us too Curt. Granted I didn't see the game, I only learned of it after returning home from a night out with Missy (no more Missing Missy, she's back for two whole weeks!!!!) but even just reading the recaps hurt.

I had a conversation with my mother this past weekend about how she thinks that Red Sox fans would go nuts if the team benched "The Savior" for a while. I think she's wrong. Perhaps the casual fan, the bandwagoners and what not would have a problem with it, but I think it's clear the Schilling just should not be our closer. My mother's argument had more to do with sentimentality. Remembering the bloody sock, the warrior on the field. Don't get me wrong I will always love the man for what he helped us do last year (as I will the rest of the 25) but that doesn't mean I won't be pissed when he blows another save.

And before people jump on me, no, I don't have a solution. I know we don't have a bona fide closer at the moment. But I think we've given Schilling the trial run. They let him try it out. But now, down the stretch, is not the time for "learning on the job". The Yankees are a mere 3.5 games back now and the last thing we want is to be dueling it out in the last few weeks because not winning the division could possibly mean not going to the playoffs.

Ok, I'm done ranting now, I just HAD to get that off my chest.

Labels: baseball
posted by FINY @ Tuesday, August 16, 2005


About Me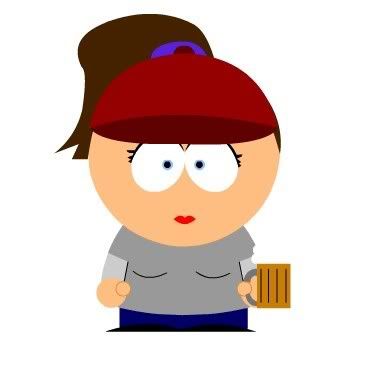 Name: FINY
Home: New York, New York, United States
About Me: Just a New England girl trying to make it in NYC. Email me at: soxfaninnyc [at] gmail [dot] com
See my complete profile
Previous Post
Archives
Etc.
Who Links Here