More Finy on the Web
Organizations I Care About
Red Sox Links
Red Sox Blogs
Blogs I Read
Friday, December 15, 2006
I got nothing
My brain is fried. But the highlight of my week? By FAR? Anna Quindlen served me eggs last night. Yup, that's right people, a best selling author served me breakfast. Why? Oh, well, I went to Midnight Breakfast at Barnard with Barnard Boy last night and along with the Deans, Profs., staff, etc. serving all manner of morning food, Barnard alumnus Anna Quindlen was in attendance. I didn't even want eggs to be honest. I'd had three cups of coffee and far too many cookies. I just wanted to be in her presence. Like her proximity to me would somehow make my writing better. Plus, hell, it's a good story.

Anyway, since the blog has sucked of late, I am calling for audience participation. A friend of mine posted this on myspace and some of the responses received were hilarious, so I am trying it out on you guys. You can post your answers in the comments section, or email them to me (my email address is listed in the right menu). Lame and stupid? Yeah, but knowing some of you, some of these answers could be pretty freaking funny.

I want to know 20 things about you. I don't care if we've never talked, never liked each other, or if we already know everything about each other. I really don't. JUST REPLY.And people....make it interesting please :)

1.Your Full Name:
2. Age:
3. Single or Taken:
4. Favorite Movie:
5. Favorite Song:
6. Favorite Band/Artist:
7. Dirty or Clean:
8. Tattoos and/or Piercings:

HERE COMES THE FUN
1. Do we know each other outside of the blogosphere?
2. Whats your philosophy on life?
3. Would you have my back in a fight?
4. Whats one thing you always wanted to tell me?
5. What is your favorite memory of us?
6. Would you give me a kidney?
7. Tell me one odd/interesting fact about you:
8. Have you ever had a fantasy about me?
9. Do you have a picture of the two of us?
10. How did we meet?
11. Have you ever been to my house?
12. Do you think I'm a good person?
13. Would you drive across country with me?
14. Do you think I'm attractive?
15. If you could change anything about me, would you?
16. What do you wear to sleep?
17. Would you come over for no reason just to hang out?
18. Would you go on a date with me if i asked you?
19. When is the next time we will see each other?
20. Will you post this so I can fill it out for you?

Labels: misc.
posted by FINY @ Friday, December 15, 2006


About Me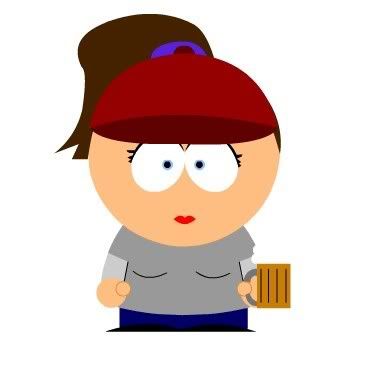 Name: FINY
Home: New York, New York, United States
About Me: Just a New England girl trying to make it in NYC. Email me at: soxfaninnyc [at] gmail [dot] com
See my complete profile
Previous Post
Archives
Etc.
Who Links Here