More Finy on the Web
Organizations I Care About
Red Sox Links
Red Sox Blogs
Blogs I Read
Saturday, January 01, 2005
NYC Response 3 - The Alias
From: "The Alias"
To: finy0535@gmail.com
Date: Jun 17, 2005 3:54 PM
Subject: $100 - $100 -- A Great Deal For The Right Guy
Hi there, I was just flipping through craigslist looking for an apartmentwhen I saw your ad. I am a 22 year old college student looking for anapartment. My name is Sam and I have enclosed a picture of myself. I amfairly reasonably good looking and you can contact me at "Alias@blah.com"
The picture he included freaked me out a little. It was from a weird angle and he looked SO serious. This was as close to a "naked" picture as I got. He was shirtless.

Ok, now the GREAT thing about this email, as you will see in a moment, is that his name is actually not Sam. He emailed me from his real email address though, so his actual name appeared in the From line. At first I just thought he was emailing from a friends computer or something, but then why did he not just check his actual email from that computer and just email me from there?

I found out when he responded to my "this is a hoax" email.


From: "The Alias"
To: finy apartment
Date: Jun 22, 2005 10:49 AM
Subject: Re: $100 - $100 -- A Great Deal For The Right Guy
Hello. I fibbed myself also however, my name is actually "The Alias" as you may have probably told from my email address and no hot house is a Marketing company for London Fog and Homestead. I figured that it was a practical joke however, that is why I used a pseudonym. Sorry. I am actually apartment hunting though and go to Baruch College. I'll be a graduating senior in December and I would not mind at all to be in your article. So gimme whatcha got. Just kidding. You can email me back or give me a call at XXX XXX XXXX. See ya later Finy.
"See ya later"? Yeah I don't think so. And I am SURE he knew it was a practical joke. Right :)
Unfortunately he never responded to my email with the questions.

Labels: the experiment
posted by FINY @ Saturday, January 01, 2005


About Me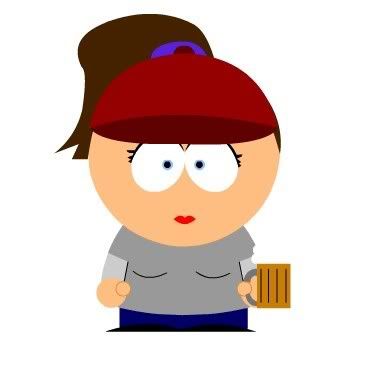 Name: FINY
Home: New York, New York, United States
About Me: Just a New England girl trying to make it in NYC. Email me at: soxfaninnyc [at] gmail [dot] com
See my complete profile
Previous Post
Archives
Etc.
Who Links Here